Our Company
Our Founders
Our Projects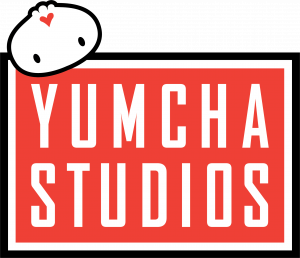 EDUCATION | ENTERTAINMENT | TECHNOLOGY
Founded in 2019, Yumcha Studios is an edutainment technology company that fuses the power of great stories and proprietary characters with leading-edge pedagogy and education research. ​
Yumcha Studios Pte Ltd is headquartered in Singapore with a branch office in Taiwan.
Yumcha Studios was selected for EduSpaze Edtech Accelerator Program (Singapore, 2020) and the GIA Plug and Play Accelerator Program (Indonesia, 2021).​
Yumcha Studios' Flagship Brand is
DIM SUM WARRIORS 点心侠®
The Dim Sum Warriors 点心侠® learning system improves learners' English and Chinese simultaneously, while also building cultural confidence, global competence and creativity.
Designed by education experts and award-winning creatives, the US patent-pending system combines cutting-edge literacy research with hilarious multilingual comics featuring adorable characters, a mobile app with vocabulary building games and reading-recognition tech that provides feedback on fluency and pronunciation, livestreaming chat-and-drawalong jam sessions, and live events.
The system is tailored to meet the OECD's new PISA Global Competence Framework and is certified for high pedagogical quality by Education Alliance Finland, one of the world's leading edtech impact verification services. It recently won the Merit Award and Most Public Votes Award at the inaugural Singapore Creator Awards 2021.
The growing list of organisations who have worked with us:​
Asia Society, Hong Kong Center (Hong Kong)​
Dwi Emas International School (Malaysia)​
Speak Mandarin Campaign (Singapore)​
VIVITA Singapore
Scholastic Asia​
Mother Tongues Languages Symposium (Singapore)​
Singapore American School (Singapore)​
Dulwich College Singapore (Singapore)​
United World College (Singapore)​
Canadian International School (Singapore)
Tanglin Trust School (Singapore)​
Anglo-Chinese School (Singapore)​
Quayside Isle Preparatory School (Singapore)
Maha Bodhi School (Singapore)​
Closetful of Books (Singapore)​
Theatre Above, Shanghai (China)​
National Institute of Education (Singapore)
State University of Malang (Indonesia)​
Naobun Project (Indonesia)​
WILD Rice Theatre (Singapore)​
Lee Kuan Yew Fund for Bilingualism (Singapore)​
Invictus International School (Singapore)
Singapore Book Council
Singapore Writers Festival
Asian Festival of Children's Content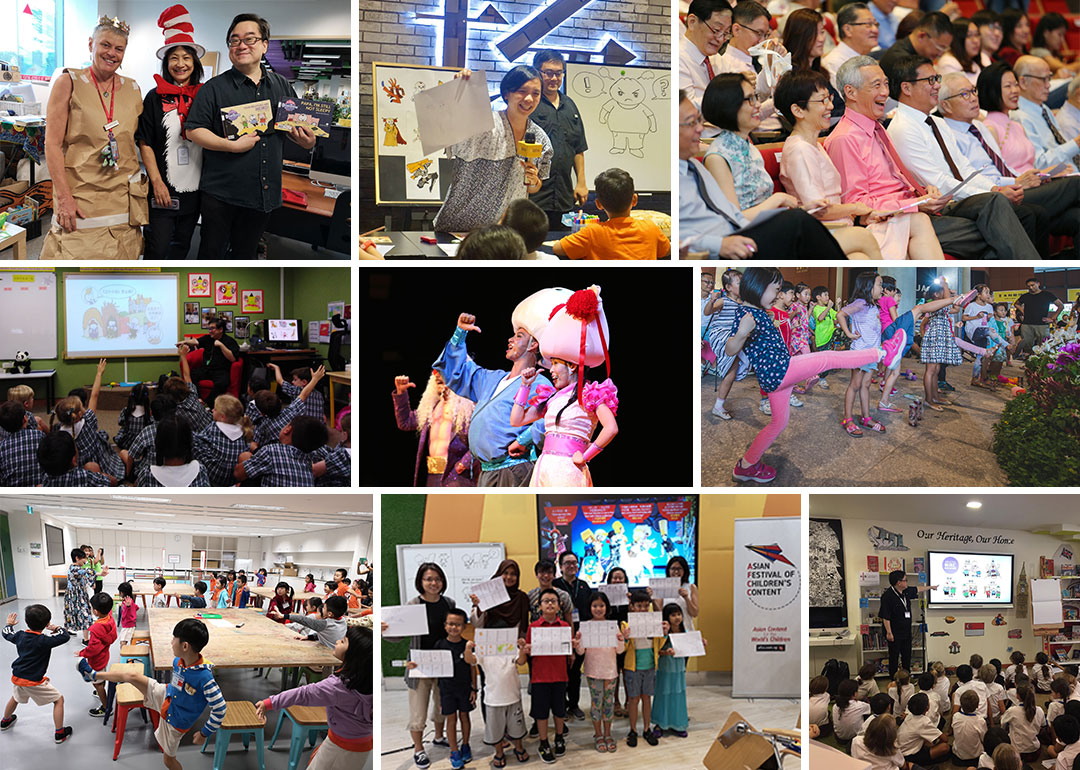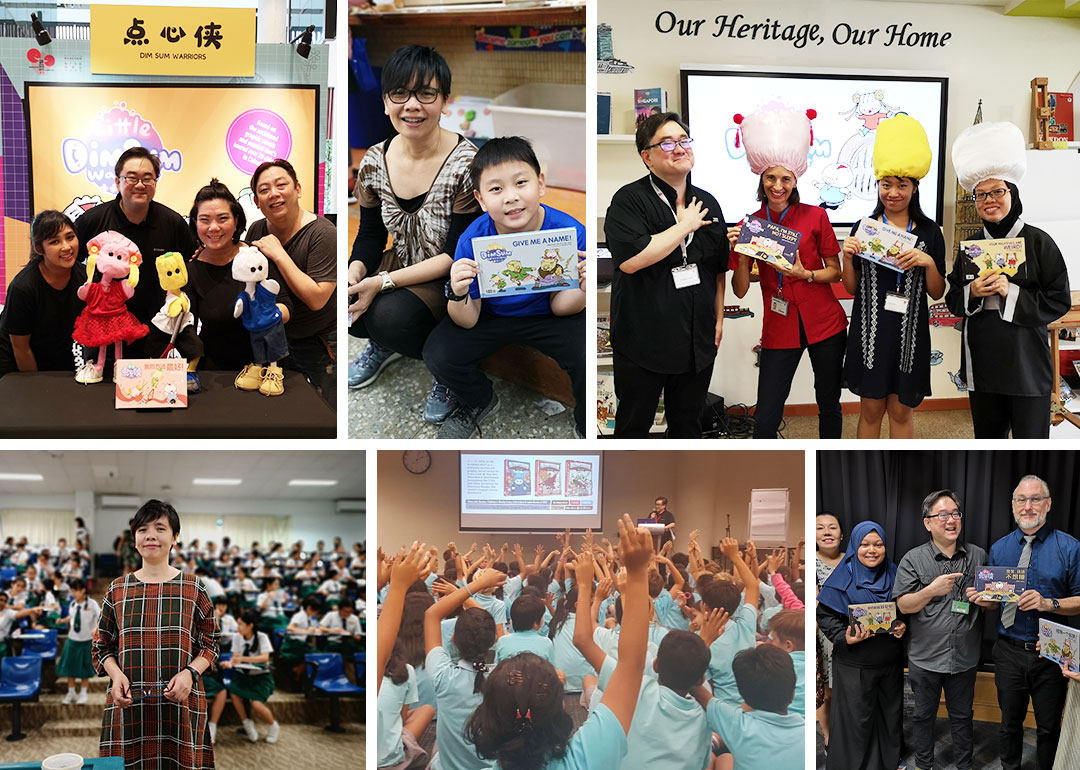 FOUNDERS
Grounded in Research & Experience
The Dim Sum Warriors Learning System isn't just something cooked up by the usual tech bros with their savior complex—it's rooted in actual research into literacy development, pedagogy and learning, as well as deep experience in teaching and great respect for the work of teachers.
Yumcha Studios is led by Dr. Woo Yen Yen, who has worked as a schoolteacher, an instructional designer for an education technology firm, as well as many years as a tenured professor in the field of education, specializing in curriculum development.
We also understand content creation deeply. Yen Yen and partner Colin Goh are also multiple international award-winning creatives. They have made feature films that have been screened all over the world and picked up major prizes in Europe, Asia and the USA, and are also the creators of the critically-acclaimed Dim Sum Warriors graphic novels (now published by Scholastic), which were adapted into a giant stage musical that has toured over 25 major cities in China.
New York Times bestselling cartoonist Colin is also an attorney with qualifications in three jurisdictions, and has deep experience with strategy, research and narrative structure.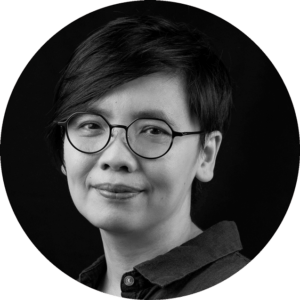 DR WOO YEN YEN 胡恩恩博士
Chief Executive Officer & Head of Education
Doctorate in Education (Teachers College, Columbia University, New York)
Former Associate Professor in the College of Education & Information Sciences,
Long Island University (New York)
Former Visiting Professor, National Central University (Taiwan)
Specialist in Curricular and Multimedia Production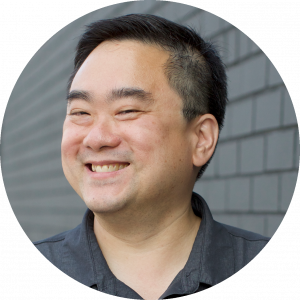 COLIN GOH, Esq. 吴荣平
Chief of Content & Legal Counsel
LL.B Hons. (Faculty of Laws, University College London, UK)
Masters in Law & Harlan Fiske Stone Scholar (Columbia Law School, New York, USA)
Attorney at Law (New York, USA)
Barrister at Law (Middle Temple, UK)
Advocate & Solicitor of the Supreme Court of Singapore (non-practising)
Professional Cartoonist since 1987
Cartoonist of New York Times bestsellers Search Inside Yourself & Joy On Demand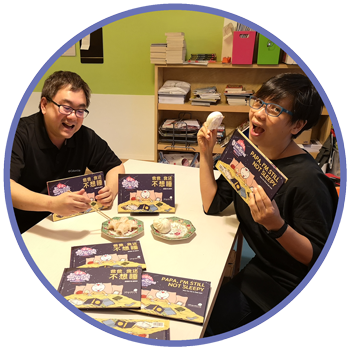 A Note from the Creators
Too many kids have had 2nd language learning experiences that make them feel bad—to the point that some even think they're just "naturally bad" at the language.
That's why we created the Dim Sum Warriors Learning System—so kids will willingly pick up Chinese content, enjoy the experience and persist with learning.
Our system is based on Yen Yen's years of researching cutting-edge developments in literacy, linguistics and pedagogy as a professor in the field of education. We know our approach works. Despite our first language being English, we've written a giant musical that's been performed in over 25 major Chinese cities, and we've also watched our own daughter go from zero Chinese to reading Chinese novels within 3 years.  And don't just take our word for it! Dim Sum Warriors has been independently certified for high pedagogical quality by the experts at Education Alliance Finland—one of the world's premier edtech impact verification agencies!
It makes us smile when our kids are laughing and learning.
We can choose learning experiences that make kids feel good about themselves!
Dr. Woo Yen Yen | Ed. D (Teachers College, Columbia University, New York)
Colin Goh | LL.B (London); LL.M (Columbia University School of Law)
EXPLORE THE DIM SUM WARRIORS UNIVERSE!
Dim Sum Warriors is an endlessly adaptable, always expanding universe! Check out some of our previous projects, and stay tuned for more developments!
DIM SUM WARRIORS
Graphic Novels by Scholastic
The very first version of Dim Sum Warriors: a graphic novel series for tweens about kung fu-fighting dumplings—now published by Scholastic, the world's largest publisher of children's content.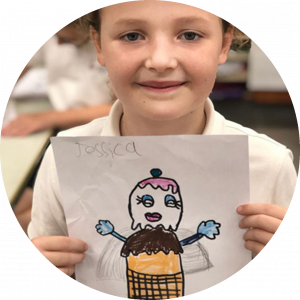 DIM SUM WARRIORS
Classroom Doodle Dates
We can bring our super-popular Doodle Dates to your schools, with the support of Singapore's Speak Mandarin Campaign!
DIM SUM WARRIORS
the Musical
In 2017, the Dim Sum Warriors graphic novels were adapted into a giant Chinese musical with music by a Pulitizer Prize-winning composer.  It premiered in Shanghai and toured 25 major cities in China.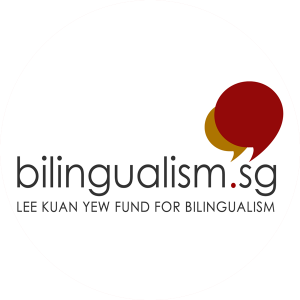 DIM SUM WARRIORS
Lee Kuan Yew Fund for Bilingualism project
The generous support of the Lee Kuan Yew Fund for Bilingualism has enabled us to bring books and apps to select institutions.
DIM SUM WARRIORS
Puppet Shows
Our Little Dim Sum Warriors books—adapted into adorable puppet shows by master puppeteer Benjamin Ho of critically-acclaimed Paper Monkey Theatre. Great for school assemblies and children's events!