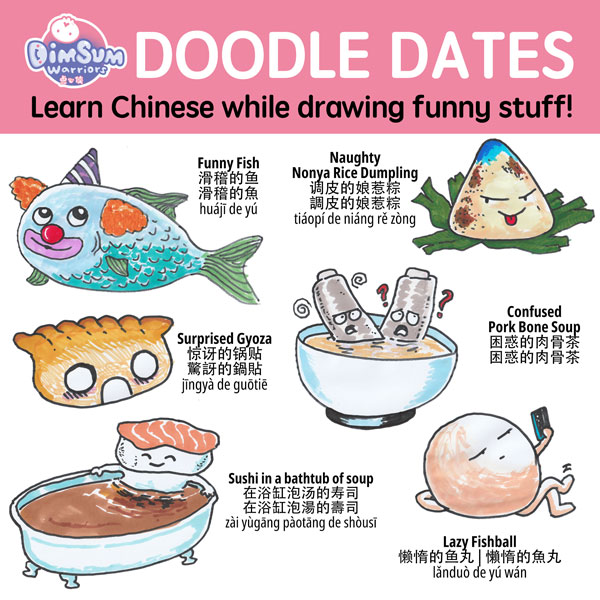 Our super-popular Doodle Dates—brought to your classrooms with the support of Singapore's Speak Mandarin Campaign! 
In partnership with the Speak Mandarin Campaign, Dim Sum Warriors is excited to bring our super-popular Doodle Dates to Singapore primary schools.
Hosted by Dim Sum Warriors creators Colin Goh and Woo Yen Yen, together with your 老师, the Dim Sum Warriors Classroom Doodle Dates《点心侠》绘画小教室 are highly interactive sessions where students throw imaginative prompts for the cartoonist to draw, and then learn new Mandarin terms while they draw along with him!
Beyond having a hilarious time seeing their wild ideas come to life, students will discover new Chinese expressions and have their learning supported by visual triggers.
To bring the Classroom Doodle Dates to your school, email: yenyen@dimsumwarriors.com