The Dim Sum Warriors CLUB
Read and draw bilingually (Chinese+English)
in a relaxed and friendly environment!
The Dim Sum Warriors Club is a creative way to help kids grow in motivation and confidence in both languages!
*30-Day Money Back Guarantee: if our method doesn't work for you, email us within the first 30 days of your subscription, and we'll refund you!
What You Get in the Dim Sum Warriors Club:
LIVESTREAM Bilingual Comic Jams
Learn new words in a creative and relaxed livestreamed environment!
3 x 45 mins every month (Sat 9.30 am, UTC+8) so your kids get inspired to draw and create alongside artists and teachers!
We read stories, explore key vocabulary, and do crazy mashups based on the kids' suggestions—in both languages.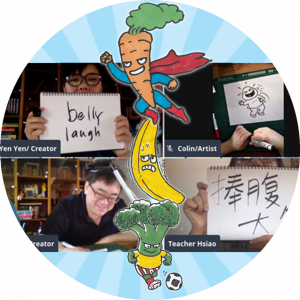 NEW! Just added!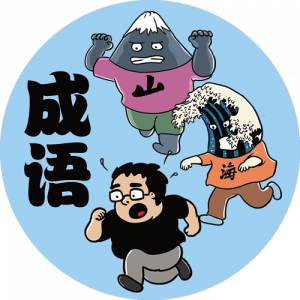 成语 Chinese Idiom Doodle Dates!
Mon – Thu at 8.30 pm (UTC+8) on our Members-Only Facebook Group 
Members get to draw along with Uncle Colin as he interprets Chinese idioms in cartoon form and chats 'live' 4 nights a week! The sessions last 10-15 minutes and are a unique way to make 成语 easier to remember.
Family Sharing
Two or more kids in the same family can participate in the livestream Jams together.
In fact, many families have got their brothers, sisters, cousins and even grandparents to attend the Jam sessions with them, so that they can all draw and learn fun words in Chinese and English together. It's an unusual opportunity to bond—over language and silly cartoons!

Unlimited Access to Bilingual Web Learning Resources
On our website, you get unlimited access to:
⭐ The latest and all the past Bilingual Comic Jam Videos
⭐ Mini-posters you can print and stick on your wall to review new vocabulary!
⭐ Quizzes to help you review new words learned during each Jam session.
⭐ Home study guides to support you in delving deeper into each story.
Automatic Access to the Award-Winning Mobile App
With your Club membership, you get automatic FULL access to our award-winning mobile comic reader App, with:
✅ Bilingual comics (with language options you can toggle). Currently, 19 stories are available, with more added regularly;
✅ Audio read-alouds at natural speeds performed by actual actors;
✅ Vocabulary-building games;
✅ Cutting-edge reading evaluation tech!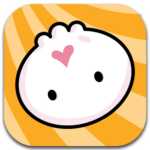 Exclusive Club Discount Coupons in the Dim Sum Warriors Shop
Club Members receive seasonal coupons to buy books in the Dim Sum Warriors shop with deep discounts!
Our bilingual hardcover books are perfect for bedtime stories and make wonderful gifts.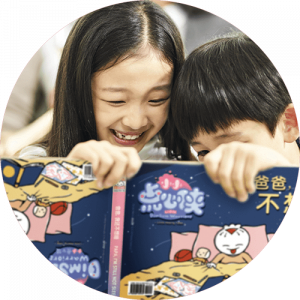 A Relaxed, Friendly & Creative Environment
Research has shown over and over again that we learn better when we're relaxed. Our goal is to remove kids' association of language learning with tests and being judged. If they associate it with joy and creativity, they'll naturally use it more often.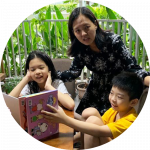 A New Approach to Language-Learning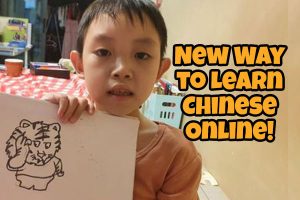 Naturally, Creatively, Bilingually
Click here to read one mom's true account of how being in the Dim Sum Warriors Club has made a difference to her 7 year-old son's attitude towards learning Chinese.
30-Day Money Back Guarantee!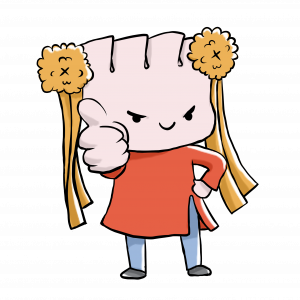 If our method doesn't work for you, email us within the first 30 days of your subscription, and we'll refund you!
Testimonials
What parents, educators, experts and kids are saying about Dim Sum Warriors
"我七岁的女儿不停的重读《小小点心侠》的故事书。她觉得内容很滑稽,每次阅读时都哈哈大笑!"
"My 7-year-old daughter keeps re-reading the Little Dim Sum Warriors books. She thinks they're really funny, and she laughs every time she reads them."
"We have been fans of the Dim Sum Warriors books for some time! We spent a fun and creative morning at the online Jam drawing different emotions and learning the words for them. The kids were crazy over the final minutes when they could request whatever they wanted drawn."
"My daughter looks forward to every single Jam session because she gets to learn things like how to draw different kinds of trees and what their names are called in Chinese. She uses the App to read the books in Chinese and English. I believe kids learn best when they are enjoying it and it's definitely the case with the Dim Sum Warriors sessions each week." 
"It has great stories that you can toggle between languages to help kids learn them, and has activities to reinforce the words you see in the stories."
"The light-hearted performance by the Little Dim Sum Warriors had the audience entertained and educated at the same time."
"Joshua is so into 成语 time! What got him hooked was when Colin drew the snake with legs for 画蛇添足。it is so cute to see him running around the living room shouting, "It is 成语 time!" 
"Rebecca enjoys reading the comics and participating in the online drawing jam … This is an unconventional yet effective way of learning … The interesting thing is…  she doesn't think this is a Mandarin class even though she's learning … She thinks it's a game class."
"My son really loves the creative ideas he gets from Dim Sum Warriors draw along sessions, and he loves trying to read aloud in Chinese with the app – when he gets three hearts, he jumps for joy! It really inspires him and gets him to try again." 
"Easy to use, suitable for kids my child's age. Images are child-friendly, language is age-appropriate."
"Both of us really have a very good bonding time together when we began with reading the Dim Sum Warrior books as bed time stories, playing the app together, occupying her with the 'live' drawalong session & then doing the quiz together… We have so many topics in common!
"It's great because it can read to you and it can change the language and you can even record yourself reading the book." 
"The boys are having a blast with the app. I've not seen my P2 (aged 8) read Chinese words so fast than at the sheep game!" 
"The app is user-friendly, inviting, and is rich with humor. Using multiple modalities, it serves as a pedagogical tool that provides readers of all ages the skillset they need to develop bilingual proficiency as well as biliteracy. It has a unique feature that promotes translanguaging and cultivates appreciation for visual arts."
 "The students and staff at our school absolutely adore The Little Dim Sum Warriors books.  They tick so many boxes for books that are in high demand by students and staff. They are funny, they are bilingual, and they are comic style picture books. Fantastic illustrations, brilliant text and a must have for all libraries!"
"The students in our dual language program grow and become proficient in two languages, English and Mandarin, over the course of 5 years, from 1st grade to 5th grade. Dim Sum Warriors is such an incredible tool for our students, not only in supporting their bilingual reading development/progression, but also exposing them to cultural practices/traditions. The students are also engaged because they find the drawings cute and the storylines humorous."
The Dim Sum Warriors App gives plenty of freedom for practice: It's easy to toggle from one language to another, limitless possibilities to listen and re-listen to the stories / words, possibility to look into a keyword more closely, a chance to record and listen to your own reading, with good feedback from the solution about the pronunciation. The Dim Sum Warriors Curriculum has:
1. Extensive, detailed and yet easy to access materials for educators to ensure successful learning experiences for the students.
2. Visually appealing and easy to use digital application to support and diversify the learning process.
3. Learning through stories that happens naturally and supports a bi-lingual approach
"Our goal is for our students to have access to being global citizens. Multilingual/multicultural exposure helps to build their empathy and communication with others. The growth in problem solving, critical thinking skills and higher order thinking due to the brain development of multilingual people will benefit our students as they grow, not only in school but in their adult lives. Dim Sum Warriors is one way to help meet our goal of motivating our students to engage in Mandarin through diverse modes of communication. We want our students to feel excited and confident in speaking, listening, reading and writing in Mandarin, Dim Sum Warriors is a motivating factor."
"Dim Sum Warriors has provided a great platform for Chinese supplementary reading materials. My children love the stories and drawings and I find the quizzes and worksheets very helpful for learning. We thoroughly enjoyed watching the videos too. Comic characters that came out from our daily life, that's something that kids can really connect to!"
「國小二年級的學生們在學期初都很害羞,不敢說英文,但在學期末,都能夠開心大膽地開口了¬……他們的詞彙量也有顯著的增加! 孩子們不僅更有自信,也很喜歡讀《小小點心俠》系列童書,家長們都對此現象樂觀其成。」
"At the end of the day, our advice to students is that they must learn both languages well. When we heard about the Dim Sum Warriors app and the website, we were thrilled because we knew it was going to be a fun way to use home language and English with our Chinese-speaking students."
*30-Day Money Back Guarantee: if our method doesn't work for you, email us within the first 30 days of your subscription, and we'll refund you!
DIM SUM WARRIORS
is Independently Certified for High Pedagogical Quality
Don't just take our word for it! The Dim Sum Warriors Learning System has been independently certified for high pedagogical quality by Education Alliance Finland, the world's leading education technology impact verification service. This means our system has passed rigorous academic, science and evidence-based assessments by professional international educators. What makes the Dim Sum Warriors so special?
The focus on increasing LANGUAGE LEARNING MOTIVATION rather than trying to cover a pre-set curriculum;
The focus on CREATIVE LANGUAGE LEARNING (e.g., through comics and drawing);
The use of MULTIMODAL TEXTS in an APP that's easily accessible;
Bilingual content supporting TRANSLANGUAGING STRATEGIES created by international award-winning creatives with experience in feature filmmaking, theatre, publishing and multimedia production.
*30-Day Money Back Guarantee: if our method doesn't work for you, email us within the first 30 days of your subscription, and we'll refund you!