A Comics Competition for Young Creators (6-12 Years Old)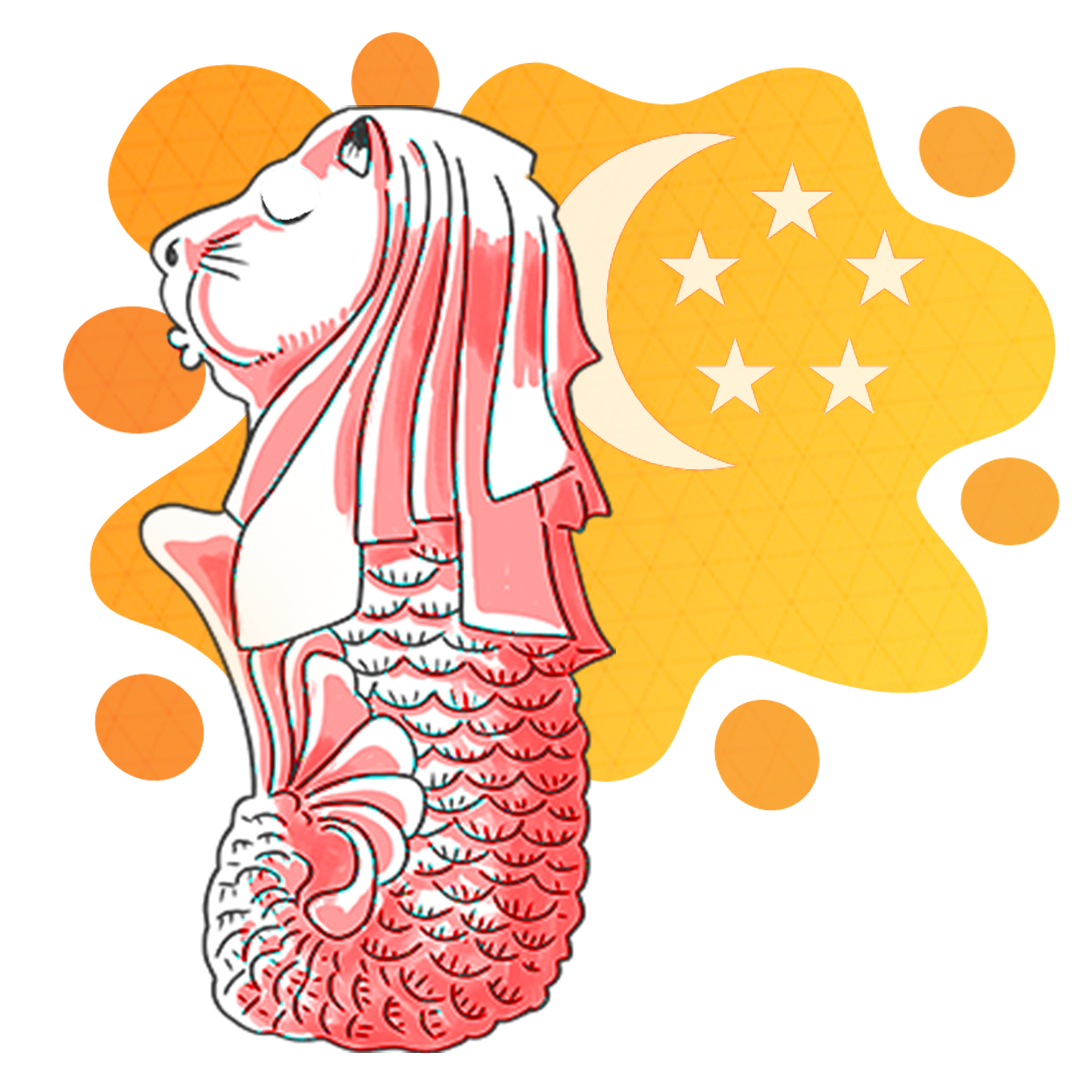 We received hundreds and hundreds of entries! Thank you!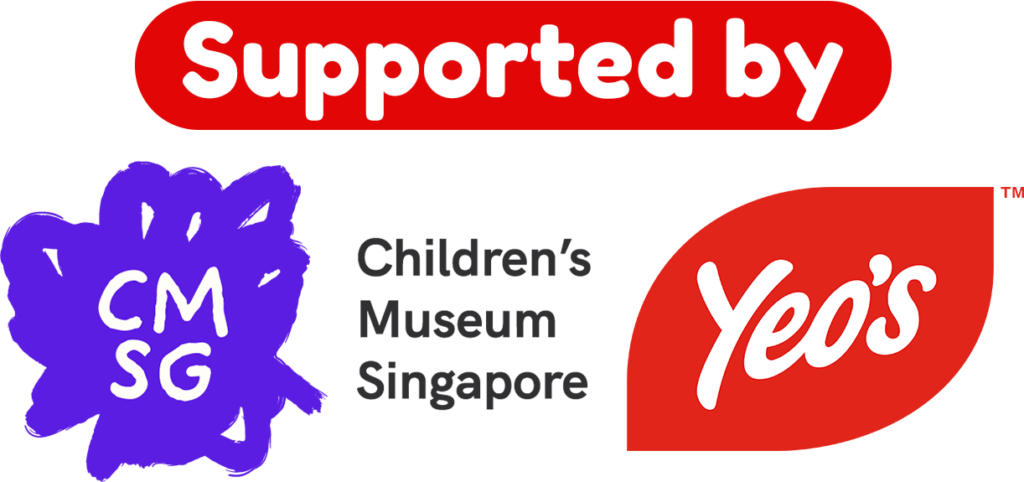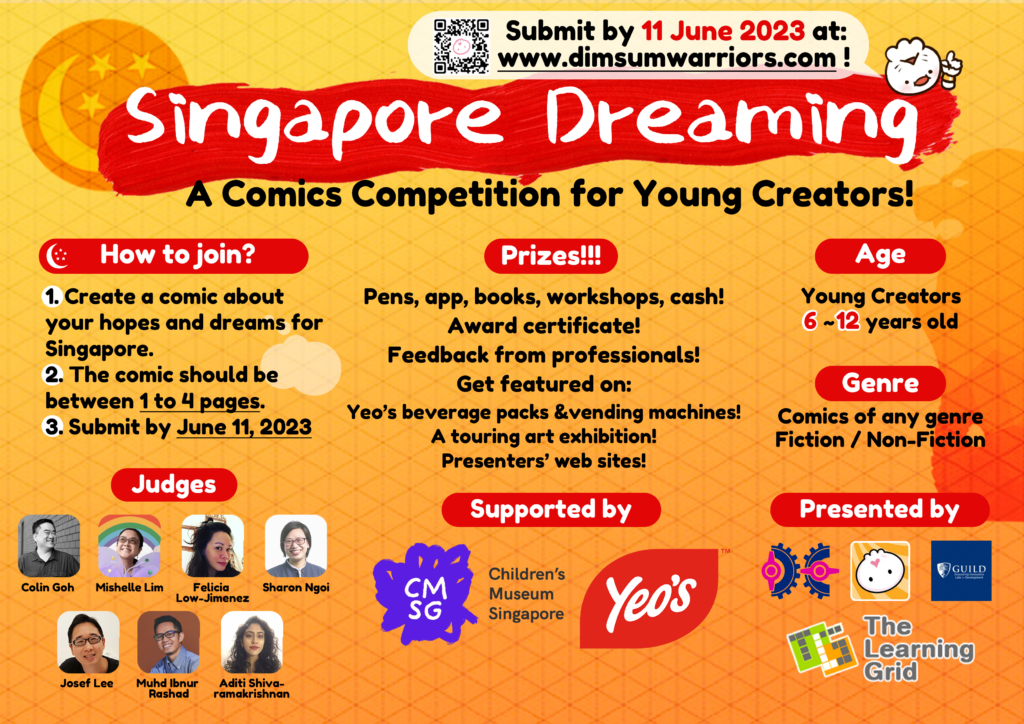 What's the Competition About?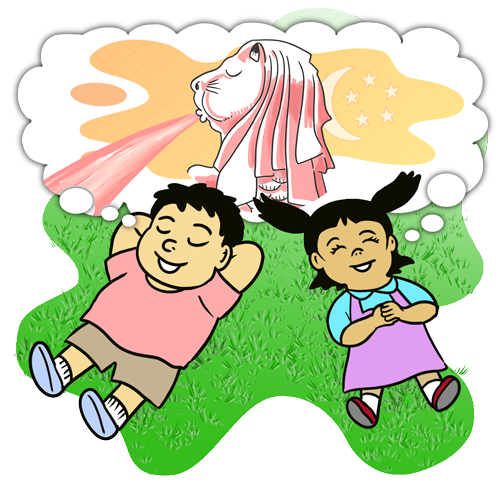 Young creators who care about Singapore: What are your hopes and dreams for our little island?
Everything we enjoy in Singapore today–from HDB living, our safe and clean streets, to our multicultural food and arts–were dreamed up by people who believed in a better Singapore.
In this contest, young creators are encouraged to draw their dreams for Singapore in a comic (which can be fiction or non-fiction)! Your comic should be between 1 to 4 A4 pages and answer one or more of the following questions: 
"What will it be like living in future Singapore?" 

"What are my hopes and/or worries for Singapore in the future?" 

"In future Singapore, what will remain the same and what will change?"
Judging Criteria
Alignment with the theme
Originality
Point of view/something important to say
Sense of story
Sense of fun
LITTLE YOUNG CREATORS:
6 to 9 years old (as of Jan 1st, 2023)
BIG YOUNG CREATORS:
10 to 12 years old (as of Jan 1st, 2023)
Submissions must be from creators with significant connections to Singapore, e.g.

Citizen;

Permanent resident;

Have lived in Singapore for a substantial period of time;

Have close family in Singapore. The organizers reserve the right to request verification of eligibility.

If you don't live in Singapore currently, you must provide a Singapore address for the mailing of prizes.

For winners with non-Singapore bank accounts, the recipient will bear any additional bank charges and the amount will be subject to currency exchange at that time.

Employees of the Presenters and their immediate family members (spouses, parents, children, siblings and their respective spouses, regardless of where they live) or persons living in the same households of such employees, whether or not related, are not eligible to enter the contest
1 Grand Prize winner in each category will win:
A Grand Prize Winner award certificate

S$500 cash

1 set of Professional Touch Twin Markers

1 Dim Sum Warriors Club Membership (Value $199)

1 set of Little Dim Sum Warriors Bilingual books (Value $100)

1 set of Difference Engine comics (Value $50 – 2 books plus merchandise )
1 360 Education's Creative Cartooning pack (Value $60 – 2 books, sticker pack, colour pencils and DVD)
1 2-hour The Learning Grid caricature workshop for including a caricature book (Value $50)
What Ants Do on Stormy Days (Books 1 & 2)  by Josef Lee (Illustrator) and Sun Xueling (Author) (for the Little Young Creators Category only)
5 Honorable Mention winners in each category will win:
WAIT! There's more!!!
Each of the Grand Prize and Honorable Mention winners will be invited to a prize giving ceremony at the National Museum of Singapore to meet our Guest of Honor and the judges. Selected artwork will get the chance to be:
🔶 Printed on Yeo's Soy Milk Pack and vending machines in schools!
🔶  Displayed at the Children's Museum Singapore's traveling exhibition!
🔶  Featured on the Presenters' web sites!
(Terms and conditions apply)
1. Please submit your entry using this FORM. 
2. Submissions can be fiction or non-fiction, but must have a clear narrative, i.e. it must tell a story or express a point of view. 
3. Length and format: Comic form (i.e. a combination of images and words in a sequence) between 1 to 4 pages.
4. Language: Any of the languages of Singapore. Mixing of languages is acceptable. Please provide an English translation in text format if the languages are not in English. 
5. Genre: Any. Fiction/non-fiction
6. Color: Color or black-and-white/greyscale
7. Judging criteria (in no particular order): 
Alignment with theme (please read the description HERE)

Originality

​

Point of view/something important to say

​

Sense of story

​

Sense of fun
8. Important dates & times: Entries must be submitted by 11th June 2023, by 2359 hrs. Winners will be notified via email by 18 June 2023. The results will also be announced on the Official Competition Web page. The Awards Ceremony will be held on Saturday, 24 June 2023, from 10.30 to 11.30am at The Salon, National Museum of Singapore. 
9. Submission can be by a team comprising a maximum of two people  e.g., an illustrator and a writer. Should the team win a prize, it will be shared by the team. If the team members are of different age categories, eg. a 7 year old and a 12 year old, the team's entry will be judged in the older team member's category.
10. Art can be created by hand and scanned, or created digitally using drawing software. Please note: Images generated by an AI generator will NOT be accepted.
11. All art must be submitted electronically as either .jpg or .pdf files. The presenters will not accept any postal or hand-delivered submissions of original artwork.
Maximum file size: 10MB per file.  
Naming of files should follow this format:
SD_FullNameofCreator.pdf, e.g. "SD_NancyTan.pdf or if there are two creators "SD_NancyTanRazakbinOsman.pdf"
12. If you are a winner in this competition, we will ask you for a higher resolution scan of your artwork for exhibition and publication.  Please make sure you retain your original artwork.
13. Please make sure a responsible adult, e.g., parent, guardian or teacher, is helping you with your submission.
14. By submitting, you agree to the full Terms & Conditions of the Competition.
Judges: Little Young Creators
(6 to 9 years old)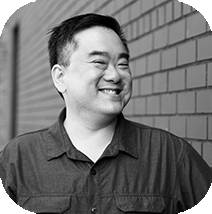 COLIN GOH
Writer, Cartoonist & Filmmaker
Colin Goh is a cartoonist of 2 New York Times bestselling books. He wrote and directed the feature film, "Singapore Dreaming", which has won major filmmaking awards at top tier festivals like the San Sebastian and Tokyo International Film Festivals, and also been licensed by HBO and Netflix. Most recently, he co-created Dim Sum Warriors, a comic series which was adapted into a giant musical in China, licensed by international publishing giant Scholastic, and is now an award-winning bilingual comic-and-app series.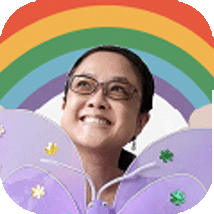 MISHELLE LIM
Curator
Mishelle Lim  ​​is a curator at Children's Museum Singapore, the nation's first dedicated museum for children. She has more than 15 years of experience curating interactive exhibitions for children and families, such as The Little Prince: Behind the Story, Shaking It With Shakespeare and Counting Sheep, Dreaming Goats. She is committed to giving children the agency to engage with Singapore and the world through impactful exhibition-making.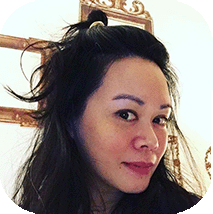 FELICIA LOW-JIMENEZ
Writer & Publisher
Felicia Low-Jimenez is a writer and publisher. She has worked in bookselling and publishing for over a decade. She is the Publisher at Difference Engine, an independent comics publisher in Singapore. She is also one half of the writing team behind the best-selling Sherlock Sam series of children's books. She has her first published adult fantasy short story in Fish Eats Lion Redux.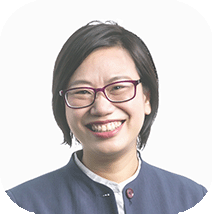 SHARON NGOI
Educator, Author & Artist
Sharon Ngoi is Co-Founder of The Learning Grid. She has 30 years of experience in education. She was a former Head of Department in a MOE primary school, co-founder of ASKnLearn and former Principal of Barker Road Methodist Church Kindergarten. She has authored various books on visual art, phonics, Mathematics, Science and English. Sharon is also co-founder of 360 Education, an art education company focused on bringing creativity and imagination to children through visual art. Sharon is also an artist whose works have been displayed and sold in charity art exhibitions.
Judges: Big Young Creators
(10 to 12 years old)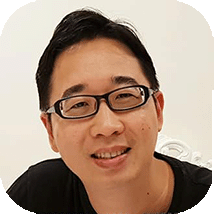 JOSEF LEE
Artist & Storyteller
Josef Lee tells stories through pictures. As a picture-book author & artist, his illustrated short stories have been shared online since 2008. In 2017, Josef successfully published his first picture-book via crowdfunding. Since then, he has published over 10 picture-books and 1 novel adaptation, in Singapore, China, Taiwan, Korea and Thailand. Josef also launched the 'House of Mini Picture Books' (www.minipicbooks.com/) in 2021 – an online FREE resource of original picture stories by local authors, to be downloaded / printed / DIY-ed into mini picture books.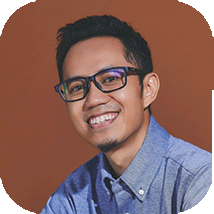 M. IBNUR RASHAD
Inventor & Designer
M. Ibnur Rashad is an Award-winning inventor, founder and Chief Innovation Officer of GUILD (Ground Up Innovation Labs for Development). He was awarded Gold & Silver medals at Taipei International Invention Show 2017 & Kaohsiung International Invention and Design EXPO 2017 for the design of Floating Chinampa farm & iBam eco artisan bamboo speaker. He believes that innovation & good governance are key to bringing ideals to life, he works with others so as to make sustainability & fun our reality.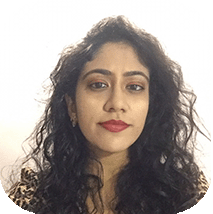 ADITI SHIVARAMAKRISHNAN
Editor, Writer & Interpreter
Aditi Shivaramakrishnan works as an editor, writer and speech-to-text interpreter in Singapore. She has edited art books, comics and young adult fiction titles for local publishers including Epigram Books, National Gallery Singapore and Difference Engine, where she is currently a Senior Editor. She has been published in ArtsEquator, gal-dem, Portside Review, SEASONINGS Magazine and elsewhere.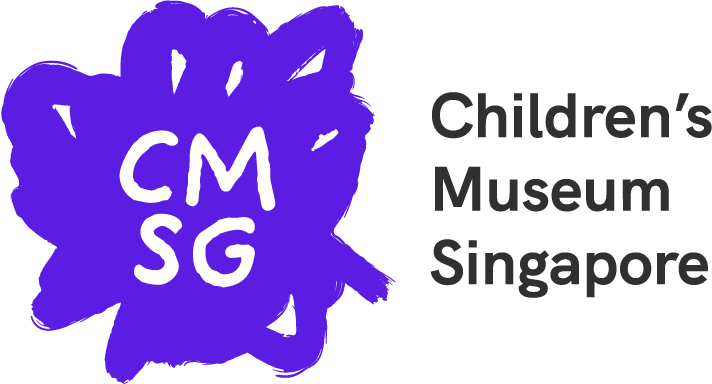 CHILDREN'S MUSEUM SINGAPORE
Children's Museum Singapore is the first museum in Singapore dedicated to children 12 years old and below. The museum believes in sparking wonder and the power of play in a safe environment. It aspires to be a place of wonder and joyful learning for all children to engage with Singapore and the world. Learn more at https://www.nhb.gov.sg/childrensmuseum/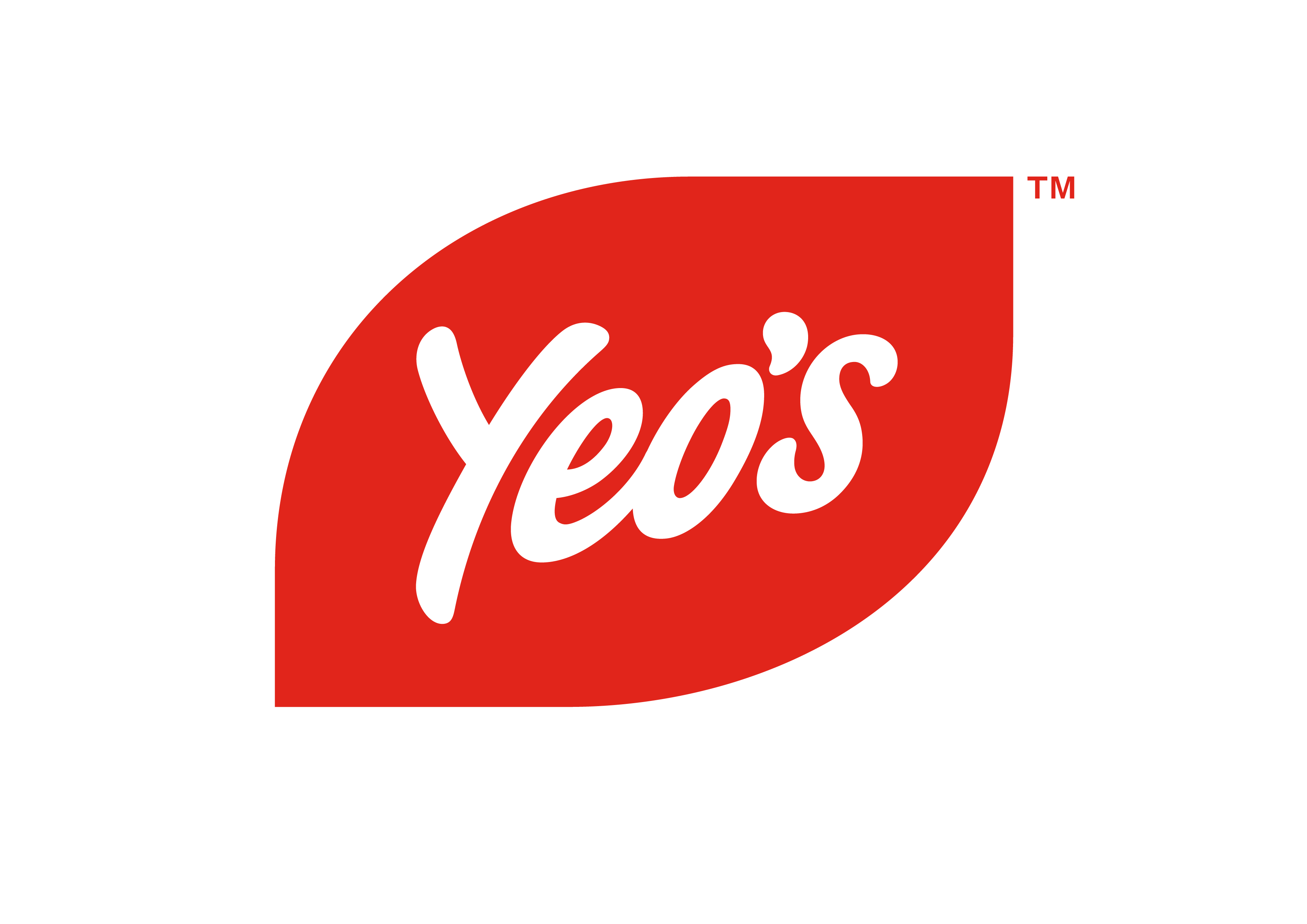 YEO'S
With a corporate history that extends more than a hundred years, Yeo's has grown from strength to strength, from its humble beginnings as a striving enterprise in pre-war Singapore, to its transformation as a food & beverage conglomerate with a global network that spans the Asia-Pacific, Europe, North America and Oceanic regions. A leading name in the Asian drinks market, Yeo's has broadened its customer reach and entrenched its industry presence through a combination of geographical expansion and product diversification. On the beverage business front, Yeo's competitive advantage lies in the Group's ability to stay true and current to consumers' changing palettes and individual preferences based on lifestyle and cultural differences. Learn more at: https://yeos.com.sg
Submitters must fall into one of the following categories:

Little Young Creators: 6 to 9 years old (as of 1st January 2023) |

Big Young Creators: 10 to 12 years old (as of 1st January 2023)

Each Submitter can only have ONE entry associated with their names. If you are submitting an entry as a team, you cannot submit another entry in your sole name.
Submissions must be from creators with significant connections to Singapore, such as:

Citizen |

Permanent resident |

Have lived in Singapore for a substantial period of time |

Have close family in Singapore.

Presenters will determine eligibility of all submissions at their sole and absolute discretion.
All Submitters must provide a Singapore address for the mailing of prizes, even if they reside abroad. The Presenters will not mail any prize to addresses outside of Singapore.
Employees of the Presenters and their immediate family members (spouses, parents, children, siblings and their respective spouses, regardless of where they live) or persons living in the same households of such employees, whether or not related, are not eligible to enter the competition.
Winners have the opportunity to have their work critiqued by judges and presenters. These comments may be uploaded to the organizing Presenters' and Supporters' official platforms. Parts or the entirety of the works may be publicly reproduced for the purposes of these critiques. A participant's name, age, and school may be published with the artwork.
All submitters agree to the use of their entries in any promotional materials by the Presenters and Supporters.
Submissions must be unpublished original artworks that have not won other competitions and must be suitable for all ages. 
Works are not eligible for submission or judging in the following cases:

Entries that are not suitable for all ages |

Entries that feature offensive or objectionable content |

Entries that are not original or which infringe on copyright or intellectual property (e.g., using existing characters, using AI art generators).

Submitter represents and warrants to the Presenters that the Submission does not infringe on the legal or intellectual property rights of others.
Competition entries will be posted online after the results are announced. The artist name, school name, country name, and work title of all those who enter will be displayed along with their entries.
Privacy: Participants' information will be shared with the organizations listed as "Presenters" of this competition but will not be shared with any other parties. The "Presenters" may send informational or promotional emails with an option to "unsubscribe". 
Each submission must be submitted by a responsible adult such as a parent, guardian and/or supervising teacher

who has read through and agreed to the terms and conditions on behalf of the Submitter.

The Presenters have the sole right to refuse submissions based on quality of the submission, failure to meet eligibility requirements, poor quality, inappropriateness of content, and/or concerns regarding intellectual property infringement at the Presenters' absolute discretion.
By participating in the competition, Submitters agree to release and hold harmless the Presenters, and each of their respective parents, subsidiaries, affiliates, advertising and promotion agencies, other companies associated with the competition, and each of their respective officers, directors, employees, shareholders, representatives, and agents (the Released Parties) from and against any claim or cause of action arising out of participation in the competition or receipt or use of the prize (including any travel or activity related thereto), including, but not limited to: (a) any technical errors associated with the competition, including lost, interrupted or unavailable Internet Service Provider (ISP), network, server, wireless service provider, or other connections, availability or accessibility or miscommunications or failed computer, satellite, telephone, cellular tower or cable transmissions, lines, or technical failure or jumbled, scrambled, delayed, or misdirected transmissions or computer hardware or software malfunctions, failures or difficulties; (b) unauthorized human intervention in the competition; (c) mechanical, network, electronic, computer, human, printing or typographical errors; (d) application downloads, (e) any other errors or problems in connection with the competition, including, without limitation, errors that may occur in the administration of the competition, the announcement of the winner, the cancellation or postponement of the event and/or if applicable, the incorrect downloading of the application, the processing of entries, application downloads or in any competition-related materials; or (f) injury, death, losses or damages of any kind, to persons or property which may be caused, directly or indirectly, in whole or in part, from participation in the competition or acceptance, receipt or misuse of the prizes (including any travel or activity related thereto). Submitter further agrees that in any cause of action, the Released Parties' liability will be limited to the cost of entering and participating in the competition. Released Parties are also not responsible for any incorrect or inaccurate information, whether caused by site users, tampering, hacking, or by any equipment or programming associated with or utilized in the competition. Submitter waives the right to claim any damages whatsoever.

Except where prohibited, each Submitter agrees that any and all disputes, claims and causes of action arising out of, or connected with, the competition or any prize awarded shall be resolved individually, without resort to any form of class action, and

are to be settled exclusively by mediation in Singapore.

 

All issues and questions concerning the construction, validity, interpretation and enforceability of these Terms and Conditions, Submitters' rights and obligations, or the rights and obligations of the Presenters in connection with the competition, shall be governed by, and construed in accordance with, the laws of Singapore.

All provisions, including prizes, requirements and rules may change without notice.