DIM SUM WARRIORS SUBSCRIPTIONS
Mobile Comic Reader App
Bilingual Stories • Games • Cutting-Edge Read-Aloud Evaluation
LIVESTREAM Bilingual Comic Jam
3 x 45 mins sessions every month (Sat 9.30 am, UTC+8)hosted by certified teachers and artists
Members-Only Learning Resources
Home Study Guide• Worksheets • Videos • Mini-Posters
Look at what parents, educators, experts and kids
are saying about the Dim Sum Warriors!
…both of us really have a good bonding time together when we began with reading the Dim Sum Warrior books as bed time stories, playing the app together, occupying her with the LIVE draw-along session and then doing the quiz together, we have so many topics in common!
Valerie,
Mom of 6 Year-old girl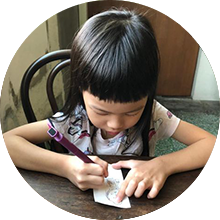 Rebecca enjoys reading the comics and participating in the online drawing jam sessions where she learns both Mandarin and drawing with funny and hilarious ideas from Uncle Colin and the participants, and we enjoy the family bonding time Saturday mornings with lots of laughter seeing Uncle Colin being challenged with crazy drawing requests towards the end of the session. Even though Mandarin is our first language at home, Rebecca prefers English over Mandarin and refused to pick up mandarin books! Through the sessions with Dim Sum Warriors, we learned that interesting content and engaging learning sessions are very effective for children to pick up languages … this is an unconventional yet effective way of learning. Really different from the conventional flow in textbooks. The interesting thing is … she doesn't think this is a Mandarin class even though she's learning
Raymond,
Father of 6 Years-old Rebecca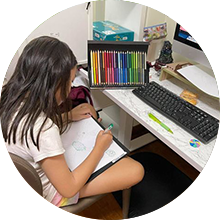 I signed up my daughter for the Dim Sum Warriors Club because she really enjoys drawing and reading and I thought some additional Chinese sessions would help. Each JAM session is fun and interactive and so far, she looks forward to every single JAM session because she gets to learn things like how to draw different kinds of trees and what their names are called in Chinese. She uses the APP to read the books in Chinese and English. I believe kids learn best when they are enjoying it and it's definitely the case with the Dim Sum Warriors sessions each week
Ching Ching,
Mom of 9 Years-old Lorelle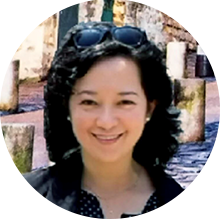 The app is user-friendly, inviting, and is rich with humor. Using multiple modalities, it serves as a pedagogical tool that provides readers of all ages the skillset they need to develop bilingual proficiency as well as biliteracy. It has a unique feature that promotes translanguaging and cultivates appreciation for visual arts.
Dr. Efleda Tolentino,
New York-based Early Childhood Education Expert and Professor