Bilingual learning is so much more effective when
your kids feel +POSITIVE+ about the experience!
Want to join the DIM SUM WARRIORS CLUB but can't make it for all our live sessions? Get the next best thing!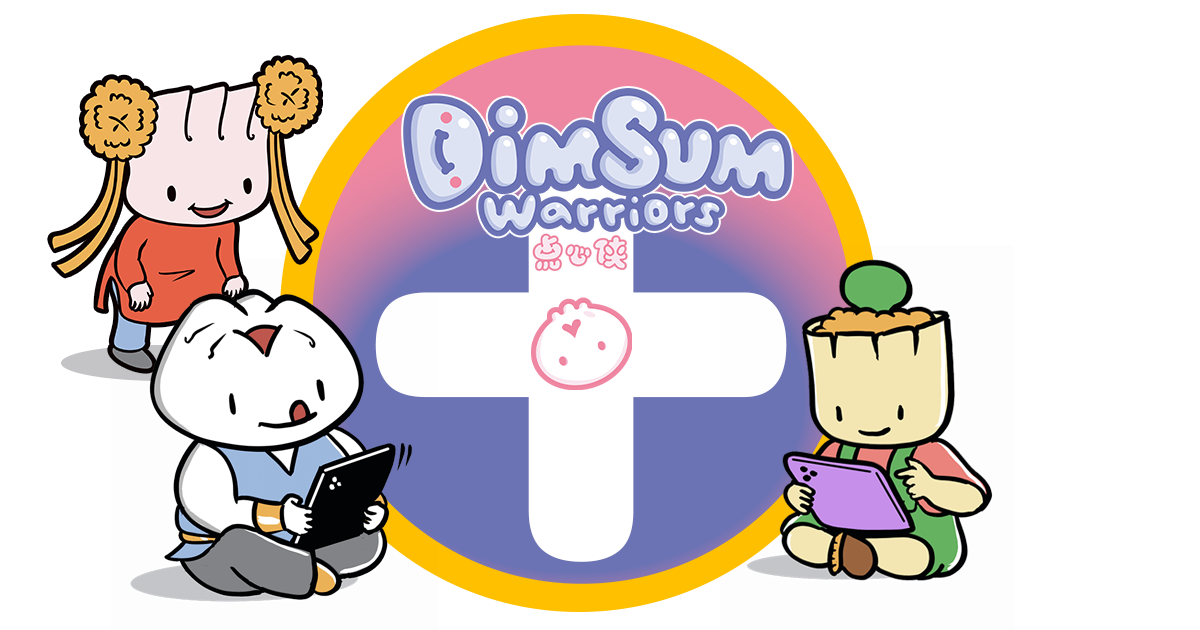 Chinese + Comics + Creativity + Convenience
A bilingual enrichment program designed by experts specially for kids who like reading and drawing comics
WHAT YOUR KIDS GET:
💥 Access to all the stories and features in our award-winning App
💥 Archives of our Bilingual Comic Jams, Doodle Dates
💥 Resources like vocabulary posters, video recaps, quizzes and more!
This is great for:
◾ Families unable to attend our live events because of schedule conflicts
◾ Families who want to enjoy what CLUB offers but live on another continent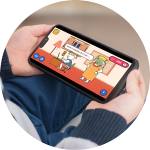 ALL THE FEATURES ON OUR APP
Your kids can:
READ all our stories in both English & Chinese (new stories added regularly!)
LISTEN to actors read the stories aloud
RECORD their reading and get feedback on fluency & pronunciation
PLAY vocabulary-building games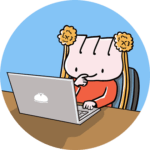 ACCESS TO RESOURCES ON OUR WEBSITE
Your kids can:
WATCH 100+ videos of bilingual draw-along sessions;
READ & PRINT useful vocabulary posters and other activity sheets;
PLAY quizzes and other activities;
LEARN from guides and resources.
PLUS+: Flexible and Full of Fun
Dim Sum Warriors PLUS+ fits comfortably between our Basic Subscription and the Dim Sum Warriors CLUB.
A Basic Subscription allows users to explore four stories, their respective games, and voice practice exercises in our award-winning app. It's a nice introduction to the Dim Sum Warriors universe!
A Club Subscription is our premium experience: Not only do kids get full access to all our live events, all the bilingual learning materials on the website, and all the stories in the Dim Sum Warriors app, they're part of a community of creative, bilingual kids.
So PLUS+ gives you access to all the stories and the website resources, just not our live events and community. You do, however, get the flexibility to view ALL our recordings of our live and community events at your own time and pace!
Frequently Asked Questions (FAQs)
How can I get the app to recognize my new PLUS membership if I've been using Basic?
You can start using your PLUS membership immediately after completing your order. For the app to recognize your new membership, you first need to log out of your account. The unlocked features should become available on your next login.
Where can I find the learning resources on the website?
Upon successful login to the website as a PLUS subscriber, you will be redirected to the Members-Only page with button links to take you to the resource you are looking for.
How long does it usually take for a recording to become available?
It usually takes a couple of days but not more than a week, for our event recordings to be available. We have a mailing list of people who get notified when we add new content (including recordings) to our website. Please get in touch with support@dimsumwarriors.com if you want to be added to the list.
What do I need to do to try the live events as a PLUS member?
We have a once-a-week Nightly Chengyu on Mondays at 8:30 pm (Singapore time), open to everyone — Plus, Basic, or even Non-Members. You will find an invite to the event on our Facebook page a few hours before it starts.
Once a month, we also hold free bilingual Doodle Date events. You can find information about the latest event on our Doodle Date page.
Do I still need to sign up for monthly Doodle Dates as a PLUS member?
Unfortunately, only CLUB members are automatically registered for the Doodle Dates and included in the Lucky Draws.
Plus, Basic and Non-members can stay up to date with the latest Doodle Date event by visiting our Doodle Date page. We also make announcements regarding the event through our weekly update emails, so be sure to register for the Doodle Date whenever you get notified.
Can PLUS members join the Facebook Group like CLUB?
A PLUS subscription gives you access to our bilingual learning community despite not being able to attend our sessions live.
In your request to join the group, please don't forget to indicate the email address associated with your PLUS subscription.
Do PLUS members also get book discounts like CLUB?
Unfortunately, only CLUB members are eligible for discounts on books and workshops.
Would I get a discount as a PLUS member if I want to upgrade to CLUB?
No, but we can grant you a pro-rated refund instead. The refund would equal the remaining value in your PLUS subscription. For example, if you've used PLUS for seven months when you decide to upgrade to CLUB, we can grant you a refund of (5/12)*S$79 = S$32.92 on your CLUB purchase.
Note that this only applies to CLUB subscriptions purchased at a regular price and will not stack with other promotions/discounts. Since the amount would differ case-to-case basis, please reach out to support@dimsumwarriors.com so we can assist you with the upgrade.
Do you issue refunds or have money-back guarantees?
In line with what's stated in our return policy, we do not provide refunds for our paid membership subscriptions.
Who can I reach out to for assistance regarding my account?
Whether it's regarding a technical issue, an account-related request, or suggestions for feature improvements, please don't hesitate to reach out to support@dimsumwarriors.com, and we'll send the right person from our team to assist you.
GET BOTH FUN & FLEXIBILITY WITH DIM SUM WARRIORS PLUS+!