Because you're awesome, here are 3 super-special deals, just for Singapore Global Network members!
FREE 6-Month Subscription to the Dim Sum Warriors App!
The DIM SUM WARRIORS App will delight your kids for hours with:

💥 Hilarious bilingual comic stories—toggle between languages easily!
💥 Actors reading the stories in both English and Chinese!
💥 Vocabulary-building games!
💥 Cutting-edge reading evaluation tech—record your voice, and get immediate feedback on pronunciation and fluency!
And you can have peace of mind–our App is designed by education experts and award-winning artists, and independently certified for high pedagogical quality by Education Alliance Finland, one of the world's top edtech impact verification agencies!
50% Discount on Dim Sum Warriors bilingual books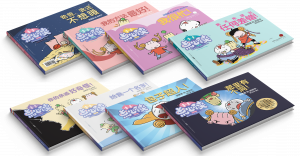 Fabulously funny and beautifully hardbound bilingual books featuring adorable dumpling characters!
Apply Code SGNBOOK at Checkout
Exclusion: This offer does NOT apply to the Lucky 8 Bundle or the Dim Sum Warriors graphic novels by Scholastic. Offer expires 23 September 2021.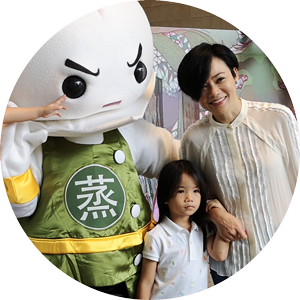 "我七岁的女儿不停的重读 《小小点心侠》 的故事书。她觉得内容很滑稽,每次阅读时都哈哈大笑!" "My 7-year-old daughter keeps re-reading the Little Dim Sum Warriors books. She thinks they're really funny, and she laughs every time she reads them."
YEO YANN YANN 杨雁雁
金马奖"最佳女主角奖"得主 Golden Horse Award-Winning Actress
50% Discount on Dim Sum Warriors CLUB Membership for 6 Months!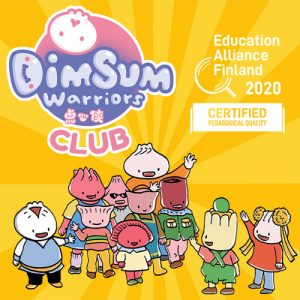 A 
creative Chinese
learning approach that makes language learning for kids much more enjoyable, with access to our App plus Bilingual Comic Jam drawalong livestreams and a trove of activities and resources including archived videos, quizzes, printables, vocabulary lists, posters and more!
Apply Code SGNCLUB at Checkout
You are being offered a 50% discount off our monthly Club membership subscription (Regular price: $19 per month) for 6 months. You will be charged S$9.50 for the first month, and the subscription will auto-renew every month at S$9.50 per month until the end of 6 months, after which the subscription will auto-renew at the prevailing monthly price. However you may unsubscribe at any time. Offer expires 23 September 2021.
DIM SUM WARRIORS: A Truly Global Endeavour!
Cooked up by Singaporeans in New York, adapted into a giant musical that played over 25 cities in China, graphic novels licensed by Scholastic, and now an education tech company independently certified by Education Alliance Finland, the world's top edtech impact verification agency. LEARN MORE ABOUT US