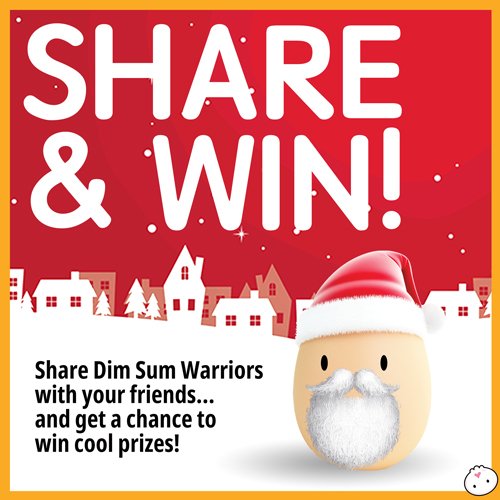 SHARE & WIN PRIZES!
You Dim Sum, You Win Some:

WIN PRIZES

for sharing Dim Sum Warriors with friends!

We've worked very, very hard to make Dim Sum Warriors both fun and useful. If you like what we've done, we would be very grateful if you could take a minute or so to tell your friends. It's very easy:
SHARE & WIN
1. Share this page with your friends and tell them to sign up for our award-winning app HERE (It's FREE!)
2. When they register for their FREE username, they should enter your email in the field 'Where did you hear about Dim Sum Warriors?'
For every friend who signs up, you AND your friend will be entered for a chance to win special prizes (see below).
We'll conduct prize drawings EVERY DAY FOR 12 DAYS, starting from Saturday December 25th, with the last draw on 6 January 2022! Tune in together with the friends you've referred!
The prizes will be randomly drawn, so the more friends you recommend, the more entries you get, the more chances you have to win!
*Terms & Conditions:
1. Your email must be recorded in your friend's registration for it to count as an entry
2. Only new referral registrations made between 13 December 2021 and 2359 hrs 5 January 2022 will be eligible for the prize drawing.
3. Please refer to the complete Terms & Conditions here.
SUPER-RARE DIM SUM WARRIORS T-SHIRTS
100% cotton! We only have limited t-shirts and sizes available for the raffle. The design will depend on the day of the drawing. If you win, we'll do our best to give you the size of your choice, but this may not be possible. Thanks for being understanding!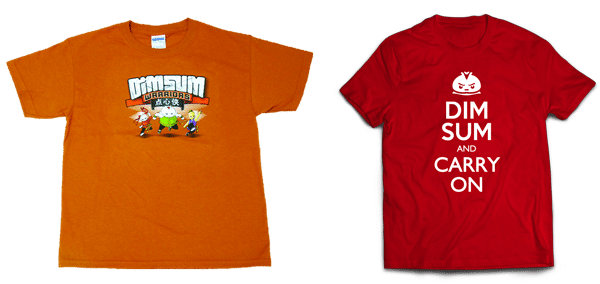 SUPER-RARE DIM SUM WARRIORS ECO-TOTE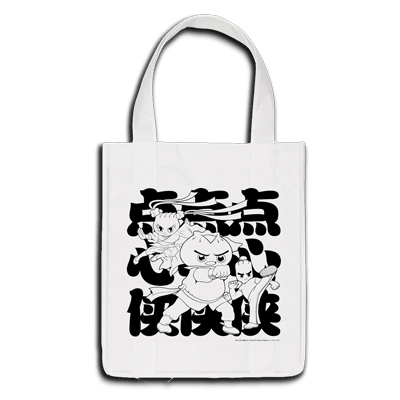 A spot in an exclusive Doodle Date with Uncle Colin, where he's guaranteed to draw what you suggest!
During our Doodle Dates, we get so many suggestions that Uncle Colin can't possibly draw them all. But we're giving a few lucky winners access to an exclusive small-group session where he can draw anything you suggest!
DIM SUM WARRIORS BILINGUAL HARDCOVER BOOKS
Our beautifully printed hardcover editions with giggly stories in both English and Chinese—perfect for bedtime!