Slide 1 Heading
Lorem ipsum dolor sit amet consectetur adipiscing elit dolor
Slide 2 Heading
Lorem ipsum dolor sit amet consectetur adipiscing elit dolor
Slide 3 Heading
Lorem ipsum dolor sit amet consectetur adipiscing elit dolor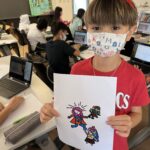 Jenny Tsai
Chinese Teacher, Kaoshiung American School (TW)
謝謝 Dim Sum Warriors 團隊帶我們學校的孩子腦力激盪、發想、互動並且動手畫!學生們都樂在其中,一直問說還有下一次嗎?點心俠們的創意無限,讓孩子能在趣味中學習語言!推薦大家也來體驗看看! The Dim Sum Warriors experience gets kids to be endlessly creative and gets them immersed in enjoyment as they are learning languages. I highly recommend everyone to experience it too!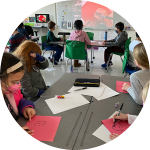 Amy Quinn
Director of Teaching and Learning, Washington Yu Ying PCS
We want our students to feel excited and confident in speaking, listening, reading and writing in Mandarin, Dim Sum Warriors is a motivating factor.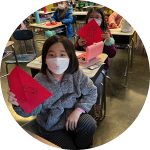 Ana Jessica Kim-Wong
3rd and 4th Grade Dual Language Teacher P.S. 173Q
Dim Sum Warriors is such an incredible tool for our students, not only in supporting their bilingual reading development/progression, but also exposing them to cultural practices/traditions. The students are also engaged because they find the drawings cute and the storylines humorous.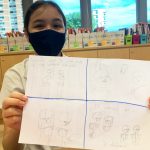 Koh Leng Leng
Assistant Head of Languages, Chinese Teacher, Anglo Chinese School International (Singapore)
Using the app in class is effortless. Students are captivated by the visuals and humorous dialogue and the word games that are pitched in various levels making learning easier. I find the range of lesson plans and worksheets useful too as I can pick out what works for my class. Dim Sum Warriors is a superb supplementary tool to Chinese learning.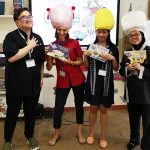 Sarah Mounsey
Director of Libraries, Dulwich College (Singapore)
The students and staff at our school absolutely adore the Dim Sum Warriors…. They are funny, they are bilingual …. Fantastic illustrations, brilliant text, and a must have for all libraries!