DIM SUM WARRIORS PLUS+ MEMBERSHIP
Chinese + Comics + Creativity + Convenience
Gift your kids an early relationship with Chinese associated with pleasure, not pressure!
Draw cartoons while learning 成语 (Chinese idioms) and other Chinese vocabulary.
Read bilingual comics about cute dumplings while increasing vocabulary.
Read aloud in character while improving fluency and pronunciation.
Consistent—and enjoyable!—Chinese language experiences for kids 6-11.
App and video resources accessible whenever and wherever—at your pleasure!
Start today for only S$79/yr.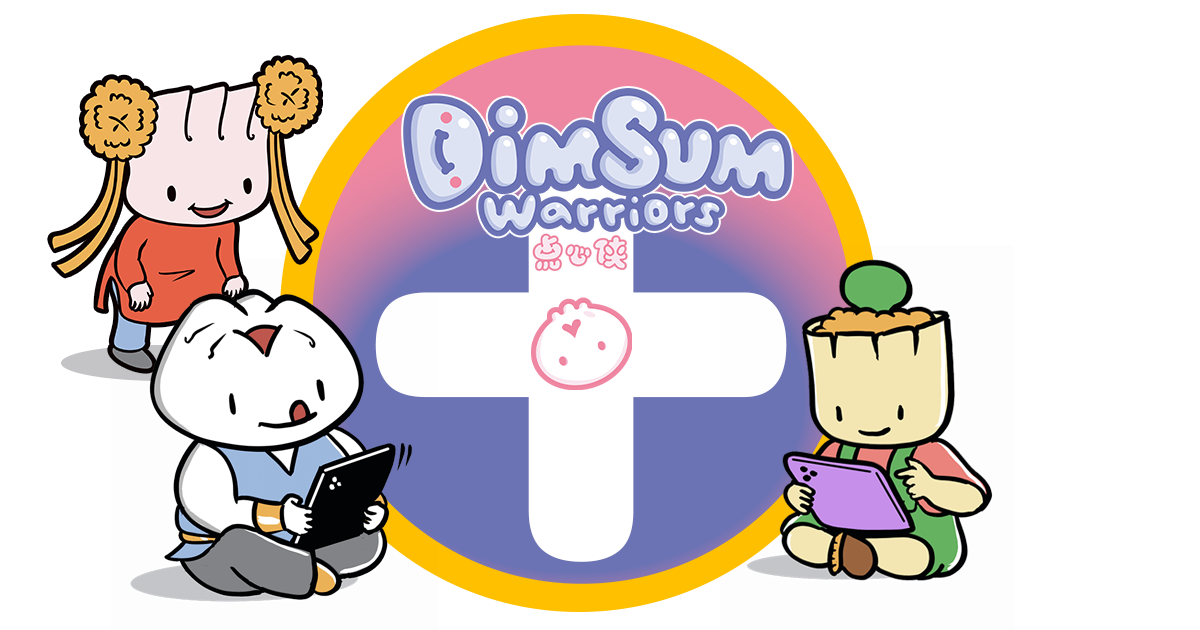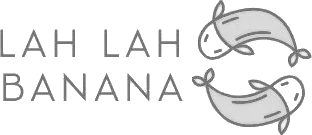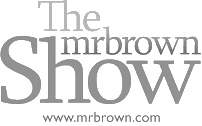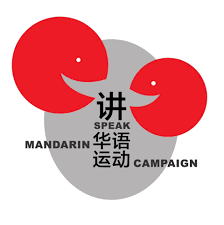 It's so hard to get my kids interested in Chinese!
You are most definitely not alone!
The problem is that for many kids learning Chinese as a second language, their first introduction to Chinese is a textbook aimed at covering either the Ministry of Education curriculum or HSK standards. The focus is almost entirely on vocabulary and grammar correction.
But… for most kids, this first introduction doesn't make them so excited that they want to learn more. Why? Because this approach:
bores kids with texts created around vocabulary lists, and not stories that kids can relate to;
makes learning a chore because of the repetitive routine over and over again;
doesn't match kids' cognitive level even though it matches their linguistic level;
associates learning Chinese with lists and rules rather than Chinese as a language for playing, creating, and expressing;
uses only Mandarin to learn Mandarin so that when there's text that the kids don't understand, the explanation might be even harder to understand!
What makes things even more challenging is that you might feel your own level of Chinese is not good enough (or even non-existent) to help your kids. Even choosing the right materials is a major challenge.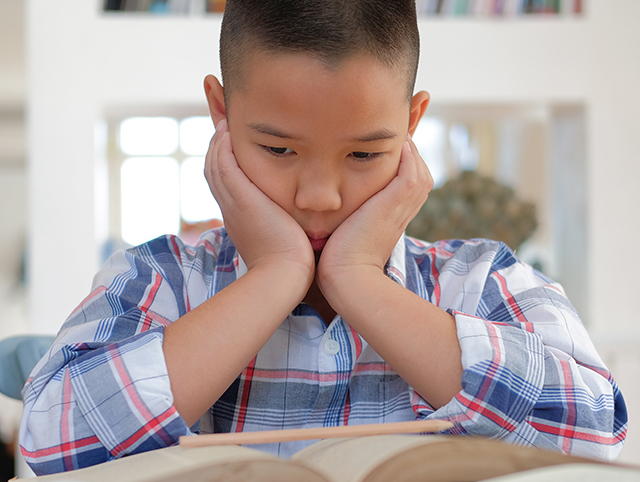 What actions can you take?
Let's look at what the latest research in the fields of Applied Linguistics, Literacy Development and Curriculum Design tells us. The actions we should be taking include:
Fostering positive "affect" or feelings with enjoyable, non-intimidating experiences with the language;
Using texts that kids love and can relate to;
Engaging multiple modalities of visuals, sounds, games, drawing;
Connecting L2 to pre-existing L1 in our kids' emerging bilingual brains ( a process called "Translanguaging").
Too much to remember? Where do you start?
WE CAN HELP!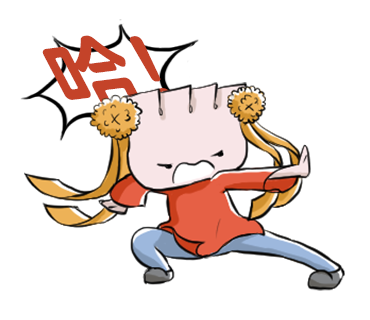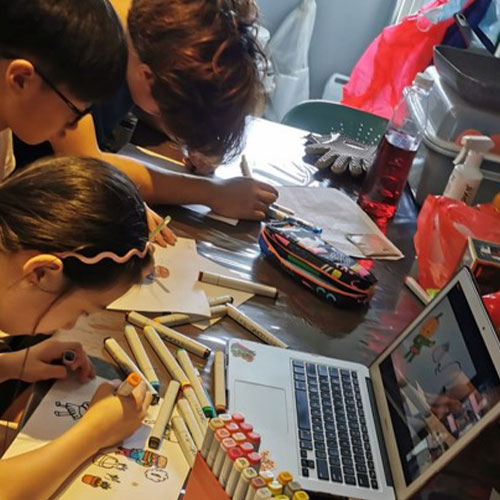 Super-cute dumplings to the rescue!
We've worked with thousands of kids to create relatable bilingual stories, comics and draw-along sessions so that kids experience Chinese with pleasure and creativity.
Families have told us that the Dim Sum Warriors Club has helped their kids become far less intimidated by Chinese, to the point that they are now using Chinese more everyday. One kid even told us that Chinese has become her favorite subject in school!
But something kept bugging us: what if parents are in a different time zone and can't attend our workshops and draw-alongs? What if their children can only commit 15 minutes a day and not an hour a week?
And that was when it struck us.
What if we create an experience with Dim Sum Warriors resources that gives learners and families  full control of their learning journey while having a price accessible to everyone?
Introducing Dim Sum Warriors Plus+: a plan that unlocks access to Dim Sum Warriors draw-along videos and comics, so families can enjoy them at their own convenience?
Dim Sum Warriors Plus+ is perfect for your family if you:
want to create associations of pleasure and creativity with Chinese learning;

have kids 6-11 who enjoy drawing and reading comics;

want the flexibility of being able to plan a program that works for your family's schedule in any time zone.
With Plus+, you can create your own learning schedule: daily, twice a week, thrice a week or weekly, based on what your child wants to do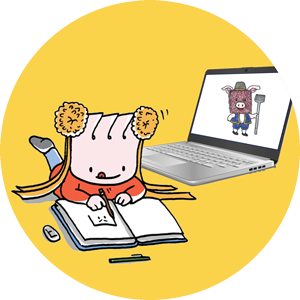 I want to learn a 成语 (Chinese idiom)
Draw a chengyu cartoon a day! So easy to make these quick and fun draw-alongs a part of your daily routine!
(10 mins)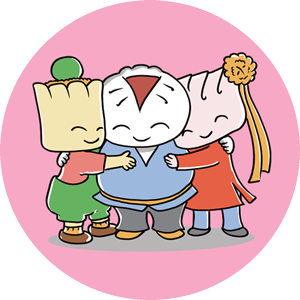 I want to read a story
Choose your story in the App and listen to Xiajiao, Baozi and Shaomai read to you! If you need support, you can read it in English too!
(15 mins)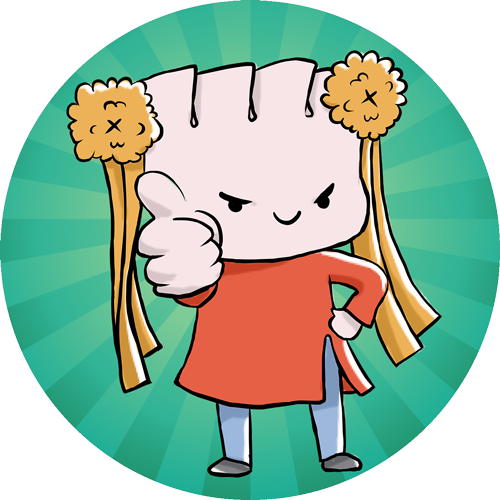 I want to practice my pronunciation
Use Voice Practice in the App and see how many "hearts" you get for reading aloud like Xiajiao, Baozi and Shaomai!
(15 mins)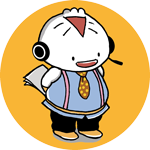 I just want to draw cartoons
Choose from 100+ draw-along videos. Draw along along with our amazing cartoonist and Chinese teacher.
(45 mins)
The possibilities are endless! And, even better, you get fresh videos every week!
Subscribe to Plus+ today for only S$79/yr.
That works out to only $1.51 a week!
Don't take our word for it — here's what subscribers are saying: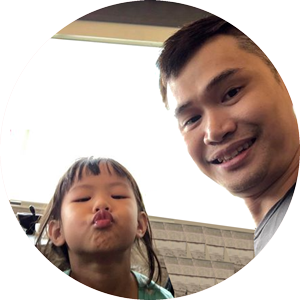 "Rebecca enjoys reading the comics and participating in the online drawing jam … this is an unconventional yet effective way of learning … The interesting thing is … she doesn't think this is a Mandarin class even though she's learning … she thinks it's a game class."
RAYMOND
Father of 6 yr-old Rebecca
We all have our ways, but… your way is the best.
The Dim Sum Warriors PLUS+ fits comfortably between our Basic Subscription and the Dim Sum Warriors CLUB.
On the one hand, a Basic Subscription allows users to explore four stories, their respective games, and voice practice exercises in our award-winning app.
On the other, a Club Subscription gives users full access to all our live events, all the bilingual learning materials on the website, and all the stories in the Dim Sum Warriors app.
Basic
A whole new way to support
reading in Chinese and English
Kick off your child's journey
with four stories so they can:
READ funny comics in both English and Chinese
LISTEN to actors as they read the stories aloud
RECORD their reading and get feedback on pronunciation
PLAY vocabulary-building games to improve recall
Plus+
Learn Chinese whenever you
want, wherever you want.+
Your child will get everything
in Basic, plus:
WATCH over 100+ (and growing every day!) video recordings of Bilingual Comic Jam and Chinese idiom draw-along sessions
PRINT vocabulary lists and posters
REVIEW knowledge through fun quizzes and other activities
CRAFT custom learning paths with video and app resources
ACCESS all the stories in the mobile app!
Club
Join our community of
Creative, Bilingual Kids
Your child will get everything
in Plus+, and:
PARTICIPATE in over 250+ live Bilingual Comic Jam and Chinese idiom draw-along sessions
INTERACT with Auntie Yen Yen, Uncle Colin, 老师, and guests
JOIN exclusive club parties after Jams or Doodle Dates
SAVE through discounts to print books and paid workshops
START TODAY FOR ONLY S$79 AND ENJOY THESE FOR A YEAR:
✔️ Access to Bilingual Comic Jam recordings (3x a month) ~$360 value
✔️ Access to all recordings of our 成语成画 Chinese Idiom Doodle Dates (4x a week)
~$210 value
✔️ Full access to our award-winning bilingual comic reader App ~$100 value
✔️ Unlimited access to all the learning resources on our website
~$200 value
✔️ 100+ videos, mini-posters, quizzes
TOTAL VALUE:

Approx. S$870/yr.
Subscribe for only S$79/yr.
That's only S$1.51 a week!
Frequently Asked Questions (FAQs)
How can I get the app to recognize my new PLUS+ membership if I've been using Basic?
You can start using your PLUS+ membership immediately after completing your order. For the app to recognize your new membership, you first need to log out of your account. The unlocked features should become available on your next login.
Where can I find the learning resources on the website?
Upon successful login to the website as a PLUS subscriber, you will be redirected to the Members-Only page with button links to take you to the resource you are looking for.
Is it the same set of content all the time, or does it get refreshed?
You can access new videos every week. And stories in the app get updated by the season.
What do I need to do to try the live events as a PLUS+ member?
We have a once-a-week Nightly Chengyu on Mondays at 8:30 pm (Singapore time), open to everyone — Plus+, Basic, or even Non-Members. You will find an invite to the event on our Facebook page a few hours before it starts.
Once a month, we also hold free bilingual Doodle Date events. You can find information about the latest event on our Doodle Date page.
Do I still need to sign up for monthly Doodle Dates as a PLUS+ member?
Sorry! Only CLUB members are automatically registered for the Doodle Dates and included in the Lucky Draws.
Plus+, Basic and Non-members can stay up to date with the latest Doodle Date event by visiting our Doodle Date page. We also make announcements regarding the event through our weekly update emails, so be sure to register for the Doodle Date whenever you get notified.
Can PLUS+ members join the Facebook Group like CLUB?
A PLUS+ subscription gives you access to our bilingual learning community despite not being able to attend our sessions live.
In your request to join the group, please don't forget to indicate the email address associated with your PLUS+ subscription.
Do PLUS+ members also get the seasonal book discounts like CLUB?
Sorry! Only CLUB members are eligible for seasonal Club members' discounts on books and workshops.
Would I get a discount as a PLUS+ member if I want to upgrade to CLUB?
No, but we can grant you a pro-rated refund instead. The refund would equal the remaining value in your PLUS subscription. For example, if you've used PLUS+ for seven months when you decide to upgrade to CLUB, we can grant you a refund of (5/12)*S$79 = S$32.92 after you subscribe to CLUB.
Note that this only applies to PLUS+ subscriptions purchased at a regular price and will not stack with other promotions/discounts. Since the amount would differ case-to-case basis, please reach out to support@dimsumwarriors.com so we can assist you with the upgrade.
Do you issue refunds or have money-back guarantees?
In line with what's stated in our return policy, we do not provide refunds for our paid membership subscriptions.
Who can I reach out to for assistance regarding my account?
Whether it's regarding a technical issue, an account-related request, or suggestions for feature improvements, please don't hesitate to reach out to support@dimsumwarriors.com, and we'll send the right person from our team to assist you.