The Dim Sum Warriors Story​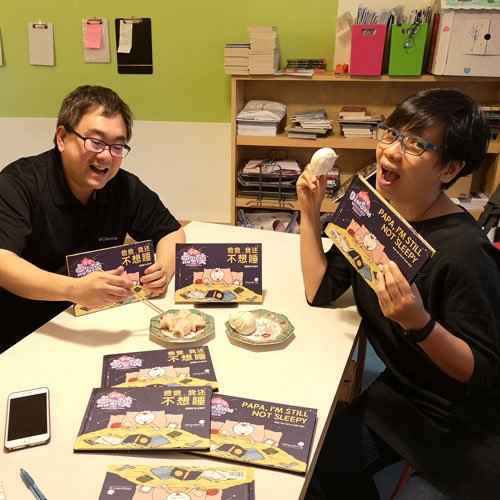 Hi! We're Yen Yen and Colin and we're the creators of Dim Sum Warriors. We started working on the Dim Sum Warriors when our daughter was born while we were living in New York City – we both grew up in Singapore. ​
We wanted to create a universe for our daughter where the characters can easily switch between languages, and the characters were some of our favorite food! East and West melded and co-existing in an equal universe. This simple idea led us to make many many Dim Sum Warriors Books, produced theater, puppet shows, and create a whole bilingual learning system and edtech solution around it! And in the process, our daughter has become effectively bilingual and is an incredible creator herself!​
Thank you for being a big part of the Dim Sum Warriors Story! We love you all and hope that you will continue to shape this story with us as we work together to make the world much more multilingual, much more multicultural, and much more understanding of each other … and each other's food!​