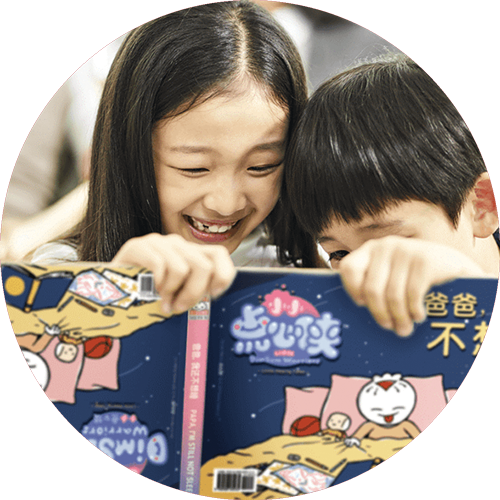 Special Deal!
Get 7 of the Dim Sum Warriors Bilingual Books with FREE Shipping!
Your kids have been having great fun laughing and learning with the features on our award-winning Dim Sum Warriors App—but there's nothing like a good old-fashioned printed book, certainly at bedtime!
Get your kids this special hardcover set of 7 Little Dim Sum Warriors bilingual children's books—perfect for bedtime or family role-playing!
Usual Shipping Costs: approx. US$30
Use the FREE SHIPPING Code that was emailed to you and pay ZERO for shipping to the US, Canada, UK, Australia, and China!
The DIM SUM WARRIORS Yummy 7 Bilingual Book Set!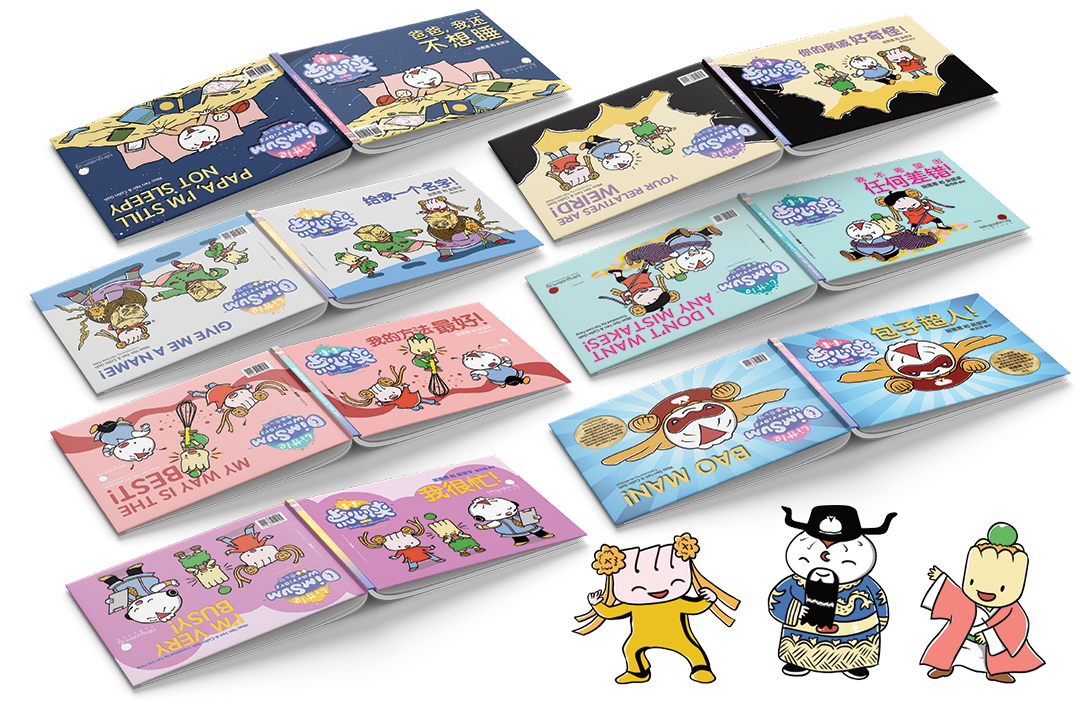 7 Hilarious Storybooks!
Beautifully Hardbound Bilingual (Chinese-English) Editions
Read them in one language, then flip them over to read them again in another! Great for bedtime and as gifts!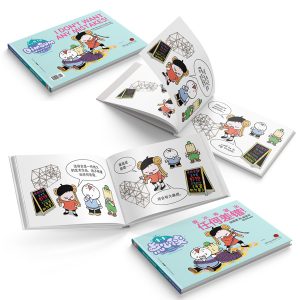 Stories & Adorable Characters by Expert Educators and Award-Winning Creators
Your kids need a break from screens—and with our print editions, they can fall in love with our adorable dumplings all over again! It's also an enjoyable way to see how much they've retained from playing with all the features on the App!
Seven stories that provoke both thought and laughter:
BOOK 1: PAPA I'M STILL NOT SLEEPY 爸爸, 我还不想睡!
BOOK 2: YOUR RELATIVES ARE WEIRD 你的亲戚好奇怪!
BOOK 3: GIVE ME A NAME 给我一个名字!
BOOK 4: MY WAY IS THE BEST 我的方法最好!
BOOK 5: I'M VERY BUSY 我很忙!
BOOK 6: I DON'T WANT ANY MISTAKES 我不希望出任何差错!
BOOK 7: BAO MAN 包子超人!
Written by award-winning screenwriters Woo Yen Yen & Colin Goh
Curriculum Design by Dr. Woo Yen Yen (who received her doctorate from Columbia University's prestigious Teachers College before becoming a tenured professor in the field of education, with experience working in New York, Taiwan and Singapore)
Translation by top translators, including Professor Lin Wenchi of Taiwan's National Central University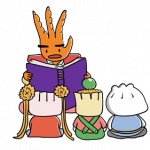 PLUS: RESOURCE GUIDE FOR PARENTS, CAREGIVERS, TEACHERS & TUTORS!
We've created a special guide with story synopses and key vocabulary so that parents, caregivers, teachers and tutors can deepen kids' enjoyment and learning. Perfect for making plans to read together! In fact, you can download the guide NOW.
Limited Time Only!
FREE SHIPPING!
We know how expensive it is to source books from publishers in Asia, so we've cooked up this special deal for those of you in the USA, UK, Canada, Australia and China. Your group admin should have emailed you a special coupon code with an expiry date. Enter that coupon code at checkout to get free shipping! (You can SAVE over US$30 on Shipping!)
Praise for the Dim Sum Warriors Books!
"我七岁的女儿不停的重读《小小点心侠》的故事书。她觉得内容很滑稽,每次阅读时都哈哈大笑!"
"My 7-year-old daughter keeps re-reading the Little Dim Sum Warriors books. She thinks they're really funny, and she laughs every time she reads them."
"The students and staff at our school absolutely adore the Little Dim Sum Warriors books. They tick so many boxes for books that are in high demand by students and staff. They are funny, they are bilingual, and they are comic style picture books. Fantastic illustrations, brilliant text and a must have for all libraries!"
"Dim Sum Warriors is such an incredible tool for our students, not only in supporting their bilingual reading development/ progression, but also exposing them to cultural practices/ traditions. The students are also engaged because they find the drawings cute and the storylines humorous."
"Dim Sum Warriors is one way to help meet our goal of motivating our students to engage in Mandarin through diverse modes of communication. We want our students to feel excited and confident in speaking, listening, reading and writing in Mandarin. Dim Sum Warriors is a motivating factor"