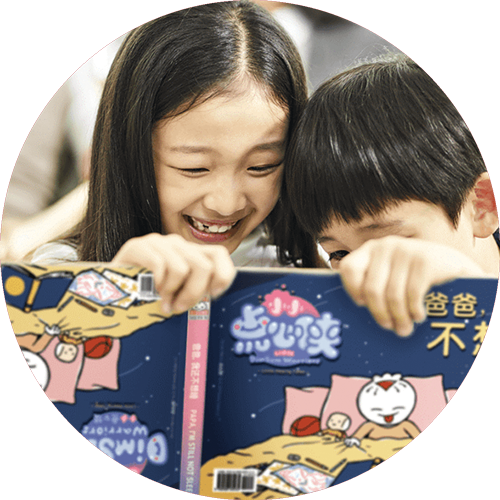 Special Deal!
Wonderful Bilingual Children's Books with FREE Shipping!
Your kids have been having great fun laughing and learning with our livestreamed Bilingual Doodle Dates or the features on our award-winning Dim Sum Warriors App—but there's nothing like a good old-fashioned printed book, certainly at bedtime!
Get your kids this special hardcover set of 7 Little Dim Sum Warriors bilingual children's books—perfect for bedtime or family role-playing or just when they need a break from screens!
Plus: For those of you who've yet to try our award-winning Dim Sum Warriors app—we're adding it as a free bonus!
Usual Shipping Costs: approx. US$30
Use the FREE SHIPPING Code that was emailed to you and pay ZERO for shipping to the US, Canada, UK, Australia, and China!
The DIM SUM WARRIORS Yummy 7 Bilingual Book Set!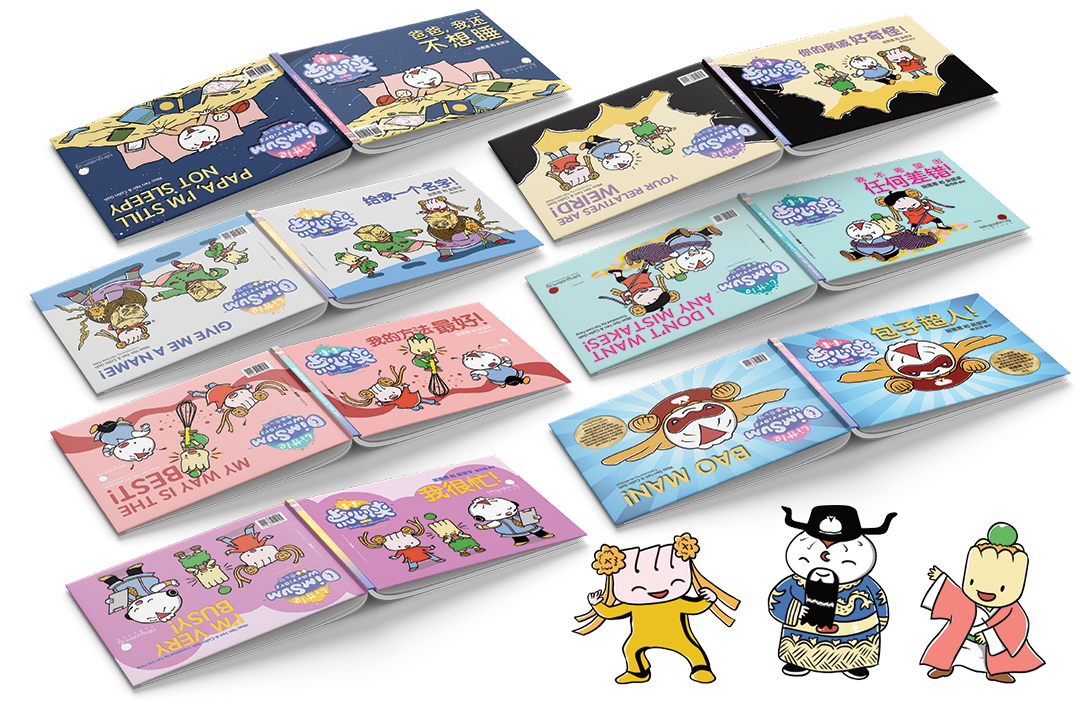 7 Hilarious Storybooks!
Beautifully Hardbound Bilingual (Chinese-English) Editions
Read them in one language, then flip them over to read them again in another! Great for bedtime and as gifts!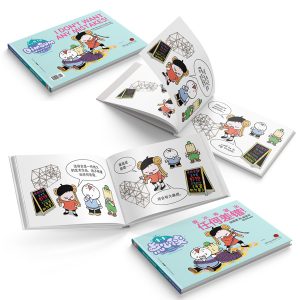 Stories & Adorable Characters by Expert Educators and Award-Winning Creators
This means kids will willingly read the books on their own. They'll be too busy giggling to notice they're actually learning too! Great for kids 5-11!
Seven stories that provoke both thought and laughter:
BOOK 1: PAPA I'M STILL NOT SLEEPY 爸爸, 我还不想睡!
BOOK 2: YOUR RELATIVES ARE WEIRD 你的亲戚好奇怪!
BOOK 3: GIVE ME A NAME 给我一个名字!
BOOK 4: MY WAY IS THE BEST 我的方法最好!
BOOK 5: I'M VERY BUSY 我很忙!
BOOK 6: I DON'T WANT ANY MISTAKES 我不希望出任何差错!
BOOK 7: BAO MAN 包子超人!
Written by award-winning screenwriters Woo Yen Yen & Colin Goh
Curriculum Design by Dr. Woo Yen Yen (who received her doctorate from Columbia University's prestigious Teachers College before becoming a tenured professor in the field of education, with experience working in New York, Taiwan and Singapore)
Translation by top translators, including Professor Lin Wenchi of Taiwan's National Central University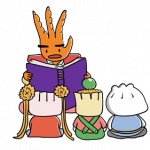 PLUS: RESOURCE GUIDE FOR PARENTS, CAREGIVERS, TEACHERS & TUTORS!
We've created a special guide with story synopses and key vocabulary so that parents, caregivers, teachers and tutors can deepen kids' enjoyment and learning. Perfect for making plans to read together! In fact, you can download the guide NOW.
Limited Time Only!
FREE SHIPPING!
We know how expensive it is to source books from publishers in Asia, so we've cooked up this special deal for those of you in the USA, UK, Canada, Australia and China. Your group admin should have emailed you a special coupon code with an expiry date. Enter that coupon code at checkout to get free shipping! (You can SAVE over US$30 on Shipping!)
BONUS!

Access to the award-winning Dim Sum Warriors App!
7 stories not enough? Need to travel and don't want to lug all the books? Want to read before the books arrive?
With our app, you'll get all 7 stories—plus another 11, with even more coming down the pipeline—complete with these amazing features:
The stories performed by real kid actors at natural speed!
Text that can be toggled between English, simplified Chinese 简体 and traditional Chinese 繁體!
Games that build vocabulary!
Voice recognition tech—practice reading into your device's microphone and get feedback on fluency and pronunciation!
Want bilingual Chinese-English stories for your kids to boost their Mandarin:
👍 That they're actually excited to read?
Sadly, far too many Chinese kids' books are boring. They're often just vehicles for delivering vocabulary or trite moralistic messages like "If you don't study hard, you'll be a failure," and "Obey your elders, no matter what."
Wouldn't it be great if they could read books with super cute characters and funny stories by award-winning creators?
👍 Won't overwhelm them with too many Chinese words?
Too many Chinese children's books out there overwhelm and intimidate kids with arcane terms or classical allusions.
Wouldn't it be great if kids had books with:
stories that match their level of comprehension and sense of humour?
naturalistic dialogue and phrases they'll want to try out in everyday life?
Plus visual and audio support as well as references and resources for the stories in English, so that they'll feel empowered instead of lost?

👍 That promotes an inclusive, multicultural worldview?
Let's face it: too many Chinese kids' books have a very backward-looking and monocultural perspective, which is out of step with how Chinese has become a global language, spoken by millions of diverse and dynamic people.
Wouldn't it be great if they they had books that cover ideas they'll need to develop future global competencies—like having a growth mindset, or uncovering our own unique talents, or celebrating those who may be different from ourselves? 
👍 Include audio support with authentic Chinese voices at natural speeds?
Why do so many Chinese audiobooks use voice-overs that sound like they were made by cloyingly-sweet chipmunks, or worse, bots?
Wouldn't it be great if your kids are supported in their reading by an app that features a variety of Chinese voices performed by actual kids speaking at natural speeds?
👍 That the whole family can enjoy?
Aren't you tired reading the same simple books to your children every night?
Wouldn't it be great to have a set of books you can choose from, that all have funny stories and dialogue (which you and your kids can also use to role-play if you wish?)
Meet Our Little Heroes with a Lot of Heart!
点心 (diǎn xīn in Mandarin and dim sum in Cantonese) are basically what Chinese people call snacks, but the words literally mean 'a little bit of heart'. Your kids will giggle but also feel empathy as they join Baozi, Xiajiao and Shaomai on their crazy but also very relatable adventures!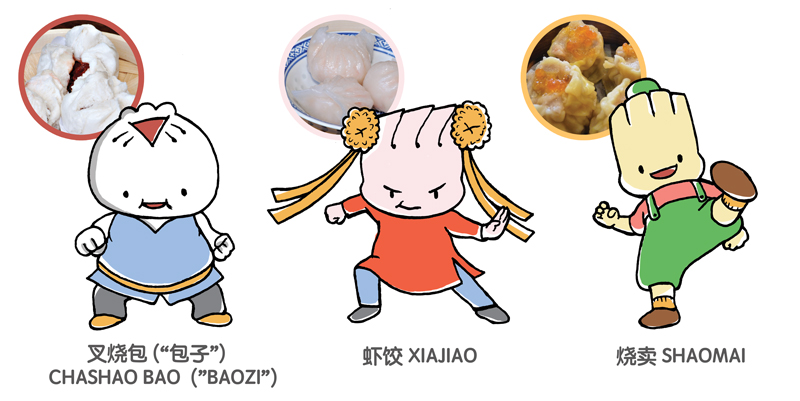 The Dim Sum Warriors App has been independently certified for high pedagogical quality by Education Alliance Finland—the world's leading edtech impact verification agency.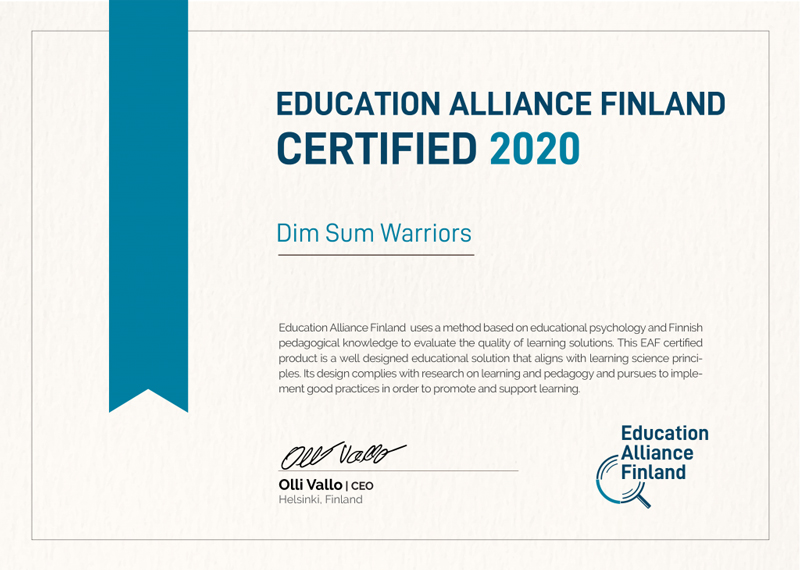 "我七岁的女儿不停的重读《小小点心侠》的故事书。她觉得内容很滑稽,每次阅读时都哈哈大笑!"
"My 7-year-old daughter keeps re-reading the Little Dim Sum Warriors books. She thinks they're really funny, and she laughs every time she reads them."
"The students and staff at our school absolutely adore the Little Dim Sum Warriors books. They tick so many boxes for books that are in high demand by students and staff. They are funny, they are bilingual, and they are comic style picture books. Fantastic illustrations, brilliant text and a must have for all libraries!"
"Students are captivated by the visuals and humorous dialogue and word games that are pitched at different levels to make learning easier. I find the range of lesson plans and materials useful too as I can pick out what works for my class. Dim Sum Warriors is a superb supplementary learning tool to Chinese learning!"
"Dim Sum Warriors is such an incredible tool for our students, not only in supporting their bilingual reading development/ progression, but also exposing them to cultural practices/ traditions. The students are also engaged because they find the drawings cute and the storylines humorous."
"Dim Sum Warriors is one way to help meet our goal of motivating our students to engage in Mandarin through diverse modes of communication. We want our students to feel excited and confident in speaking, listening, reading and writing in Mandarin. Dim Sum Warriors is a motivating factor"
"The app is user-friendly, inviting, and is rich with humor. Using multiple modalities, it serves as a pedagogical tool that provides readers of all ages the skillset they need to develop bilingual proficiency as well as biliteracy. It has a unique feature that promotes translanguaging and cultivates appreciation for visual arts."
The Dim Sum Warriors App gives plenty of freedom for practice: It's easy to toggle from one language to another, limitless possibilities to listen and re-listen to the stories / words, possibility to look into a keyword more closely, a chance to record and listen to your own reading, with good feedback from the solution about the pronunciation. The Dim Sum Warriors Curriculum has:
1. Extensive, detailed and yet easy to access materials for educators to ensure successful learning experiences for the students.
2. Visually appealing and easy to use digital application to support and diversify the learning process.
3. Learning through stories that happens naturally and supports a bi-lingual approach
"The light-hearted performance by the Little Dim Sum Warriors had the audience entertained and educated at the same time."
CREATORS
The Dim Sum Warriors Learning System is rooted in actual research into literacy development, pedagogy and learning, as well as deep experience in teaching and great respect for the work of teachers.
Yumcha Studios is led by Dr. Woo Yen Yen, who has worked as a schoolteacher, an instructional designer for an education technology firm, as well as many years as a tenured professor in the field of education, specializing in curriculum development.
We also understand content creation deeply. Yen Yen and partner Colin Goh are also multiple international award-winning creatives. They have made feature films that have been screened all over the world and picked up major prizes in Europe, Asia and the USA, and are also the creators of the critically-acclaimed Dim Sum Warriors graphic novels (now published by Scholastic), which were adapted into a giant stage musical that has toured over 25 major cities in China.
New York Times bestselling cartoonist Colin is also an attorney with qualifications in three jurisdictions, and has deep experience with strategy, research and narrative structure.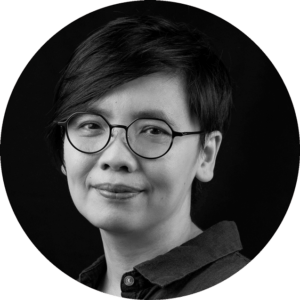 DR WOO YEN YEN 胡恩恩博士
Chief Executive Officer & Head of Education
Doctorate in Education (Teachers College, Columbia University, New York)
Former Associate Professor in the College of Education & Information Sciences,
Long Island University (New York)
Former Visiting Professor, National Central University (Taiwan)
Specialist in Curricular and Multimedia Production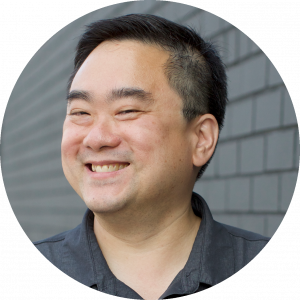 COLIN GOH, Esq. 吴荣平
Chief of Content & Legal Counsel
LL.B Hons. (Faculty of Laws, University College London, UK)
Masters in Law & Harlan Fiske Stone Scholar (Columbia Law School, New York, USA)
Attorney at Law (New York, USA)
Barrister at Law (Middle Temple, UK)
Advocate & Solicitor of the Supreme Court of Singapore (non-practising)
Professional Cartoonist since 1987
Cartoonist of New York Times bestsellers Search Inside Yourself & Joy On Demand