Join Our Mid-Autumn Festival Doodle Date!
Throw your ideas for loony lunar cartoons at our cartoonist, then draw them along with him as you learn useful Mandarin terms and fascinating facts about the Mid-Autumn Festival like:
🐸 Did 嫦娥 Cháng'é become a toad?
🐶 Did a heavenly dog swallow the moon?
🪓 Is there a man on the moon who has to chop wood for eternity?
🐇 And what's up with that rabbit pharmacist?
Join us!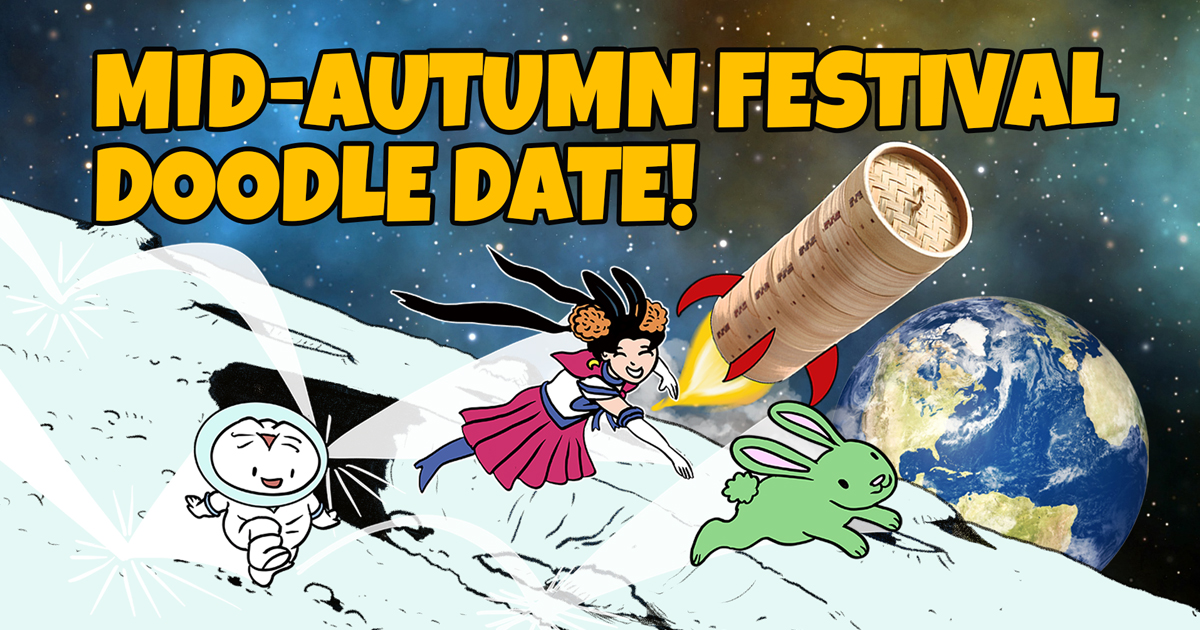 Date: Saturday 30 September 2023
Time: 10 – 11 am (Singapore time)
 which is Friday, August 29th, 7-8 pm (Pacific time) for our friends in the USA
Venue: Online on Vimeo
 Sign up with the button below, and we'll email you the link before the event!
DOODLE DATES are sessions where kids draw funny cartoons while learning new vocabulary in a relaxed bilingual (sometimes even multilingual!) environment!
The sessions are hosted by education professor and award-winning filmmaker Dr. WOO Yen Yen together with award-winning screenwriter and cartoonist of New York Times bestselling books Colin GOH and a guest Chinese teacher. We hold them several times a year, usually to celebrate a major festival or event.
Uncle Colin draws what the audience suggests—and everyone can draw along and learn accompanying words and phrases in both English and Chinese! It's always a lot of fun, and we've even been told that entire families join in too.
All your kids need to have are pencils (or markers or colour pencils—whatever they like) and paper.