Who are the Dim Sum Warriors 点心侠?

包子
BAOZI
Steamed barbecue meat bun
叉烧包 (Chāshāo bāo)
Bighearted Baozi is generous and jolly, though he is a little pampered and can be fussy and lazy at times.

虾饺
XIAJIAO
Steamed shrimp dumpling
虾饺 (Xiā jiǎo)
Bravehearted Xiajiao is bold and always stands up for what she believes in! But she can be a little hot-tempered and rash…

烧卖
SHAOMAI
Steamed meat and shrimp dumpling
烧卖 (Shāomai)
Purehearted Shaomai is very innocent and kind, but gets stressed easily over whether he's doing the right thing.
"In short, I would say it's peerless.  It's original…. Of course, it is possible to just buy the books, or just use the app.  However, the whole Club package, including the livestreams is what makes it so compelling.  It's incomparable to any app." Read the whole review
"Rebecca enjoys reading the comics and participating in the online drawing jam … This is an
unconventional yet effective
way of learning … The interesting thing is…  she doesn't think this is a Mandarin class even though she's learning … She thinks it's a game class."
"The students and staff at our school absolutely adore The Little Dim Sum Warriors books.  They tick so many boxes for books that are in high demand by students and staff. They are funny, they are bilingual, and they are comic style picture books. Fantastic illustrations, brilliant text and a must have for all libraries!"
"My son really loves the creative ideas he gets from Dim Sum Warriors draw along sessions, and he loves trying to read aloud in Chinese with the app – when he gets three hearts, he jumps for joy! It really inspires him and gets him to try again."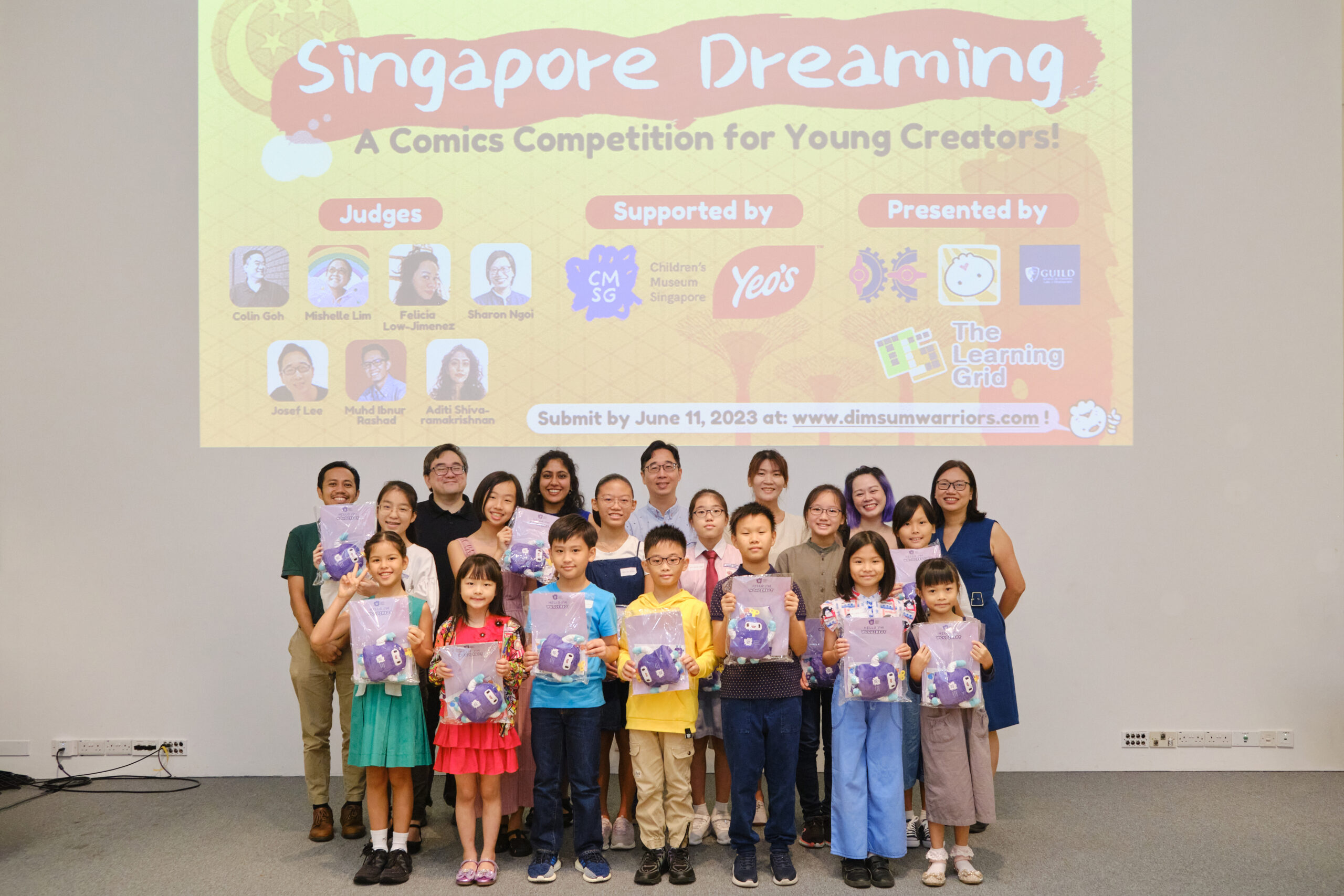 We organised a comics competition and series of workshops for young creators in partnership with Children's Museum Singapore and the National Heritage Board.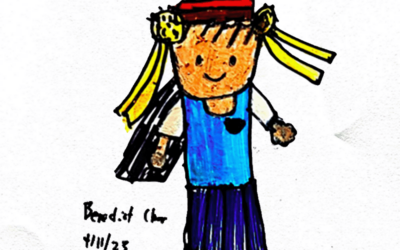 What's "Sticky" About Learning Chinese the Bilingual Way? By Dr. Woo Yen Yen: Did you know that the English word "wear" is expressed in different ways in Mandarin, depending on what you're...
read more