Thanks for Joining Our Chinese New Year Reunion Doodle Date 新春【画】团圆!
THANK YOU for all your creative ideas! We had a blast creating these cartoons with all of you on Saturday 6th February, 2021!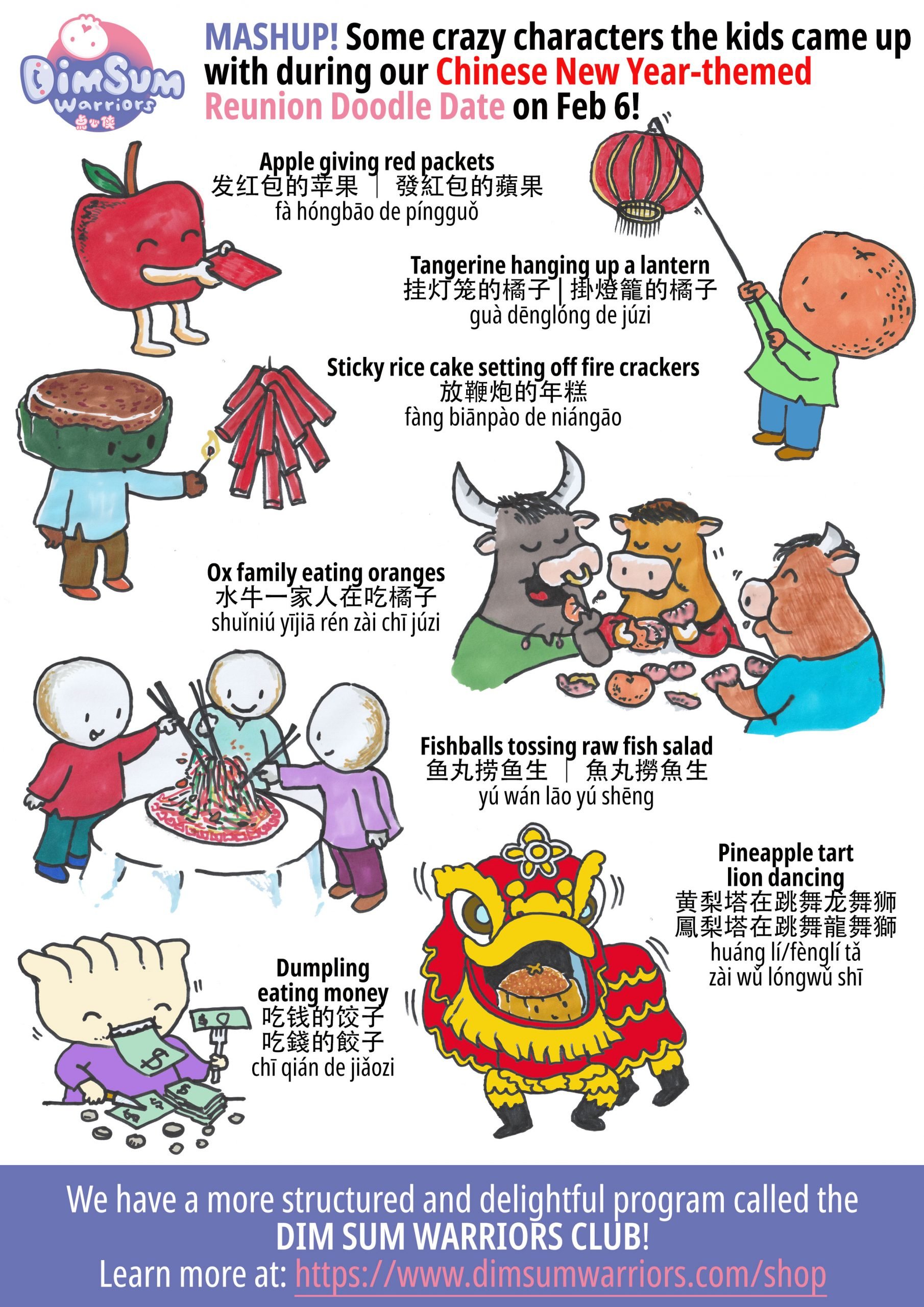 Thank you and a very Happy Year of the Ox to everyone who joined us, especially:
Our guests:
And our partners:
You can rewatch the entire session below:
If you had fun at our Doodle Dates, turbo-charge your kids' learning by joining the Dim Sum Warriors Club or getting some of our hilarious books during our Lunar New Year Sale NOW!
Questions about the Doodle Date, the Dim Sum Warriors Club or anything related to our work? Email us at: hello@dimsumwarriors.com