6 Takeaways & a video recap! from our recent Translanguaging Pedagogy webinar
Thank you to everyone who signed up for our Translanguaging webinar on 1 September 2022!
We attracted participants from more territories than we ever expected: the US, Canada, the Phippines, Singapore, Malaysia, Indonesia, Taiwan, New Zealand and more!
We're also grateful to our wonderful speakers for sharing their research and experience.
And here's the edited video recording of the entire session on Translanguaging pedagogy:
We're compiling a more substantive post on this topic, but in the meantime, we've distilled six key takeaways for everyone: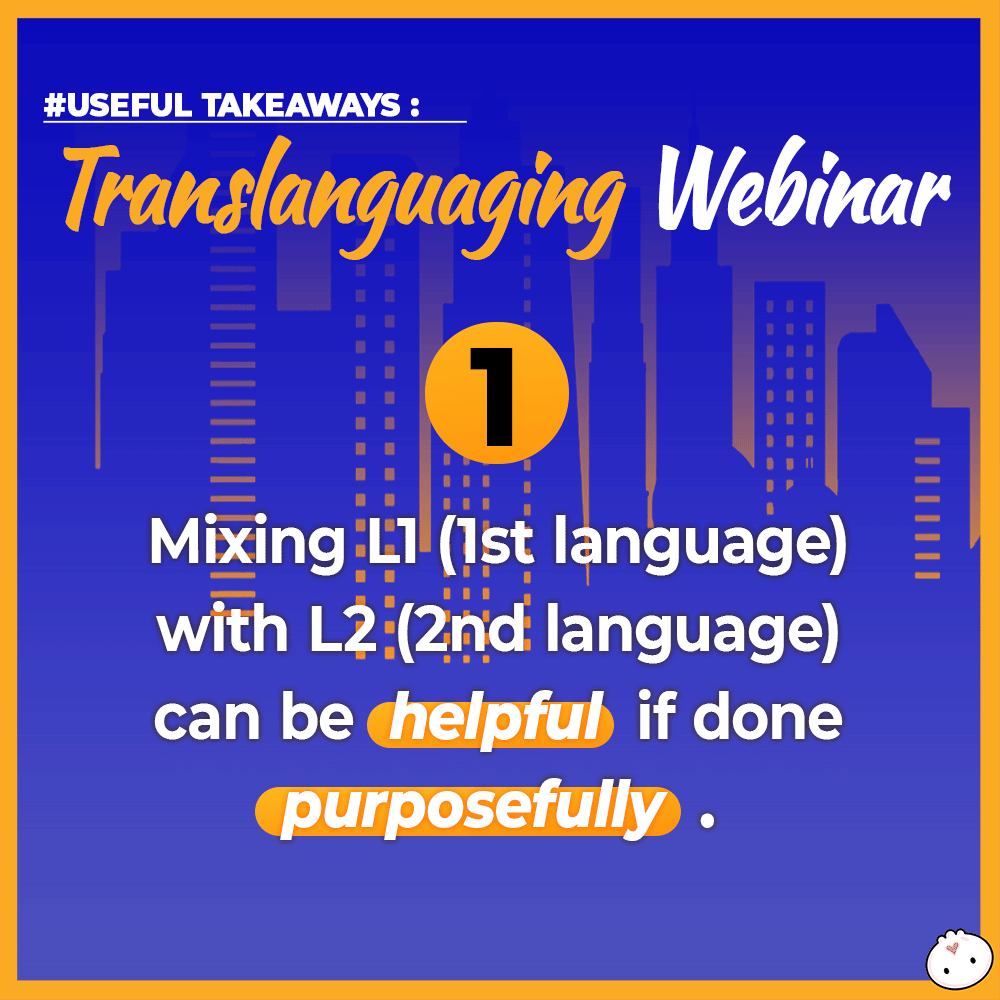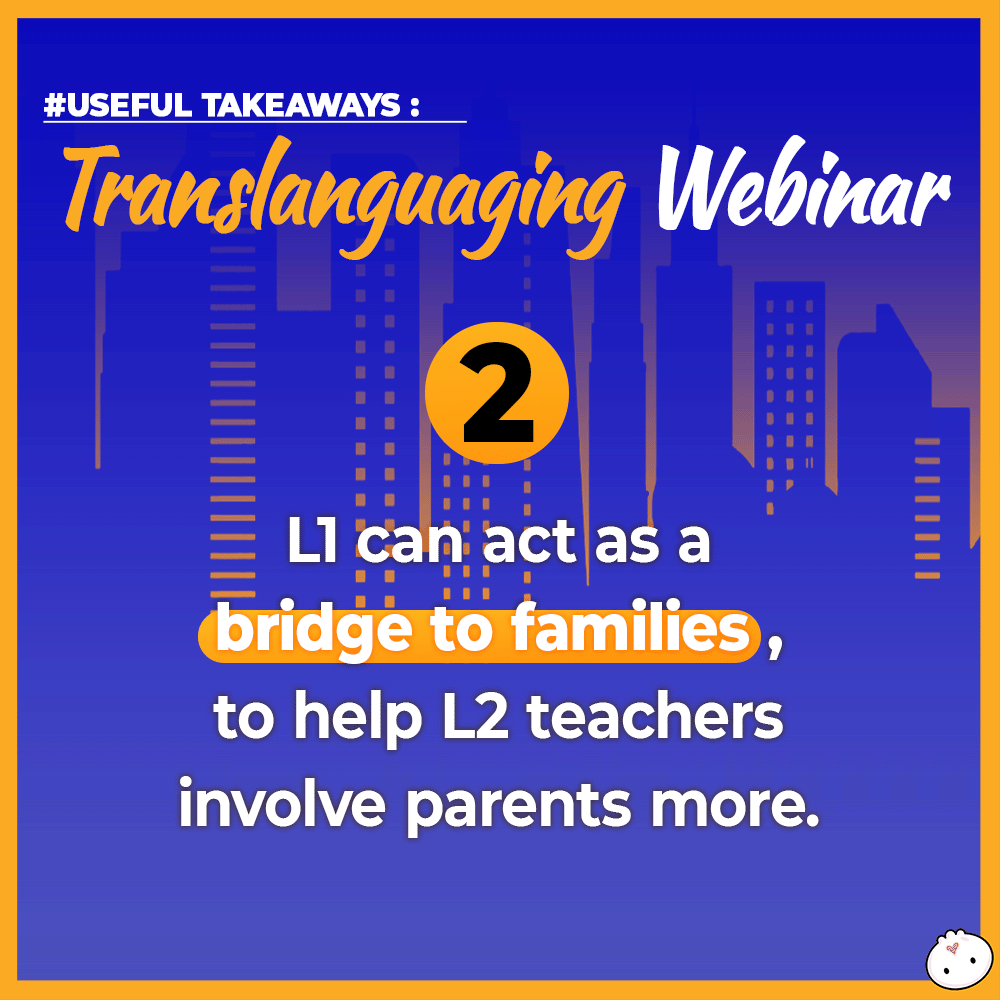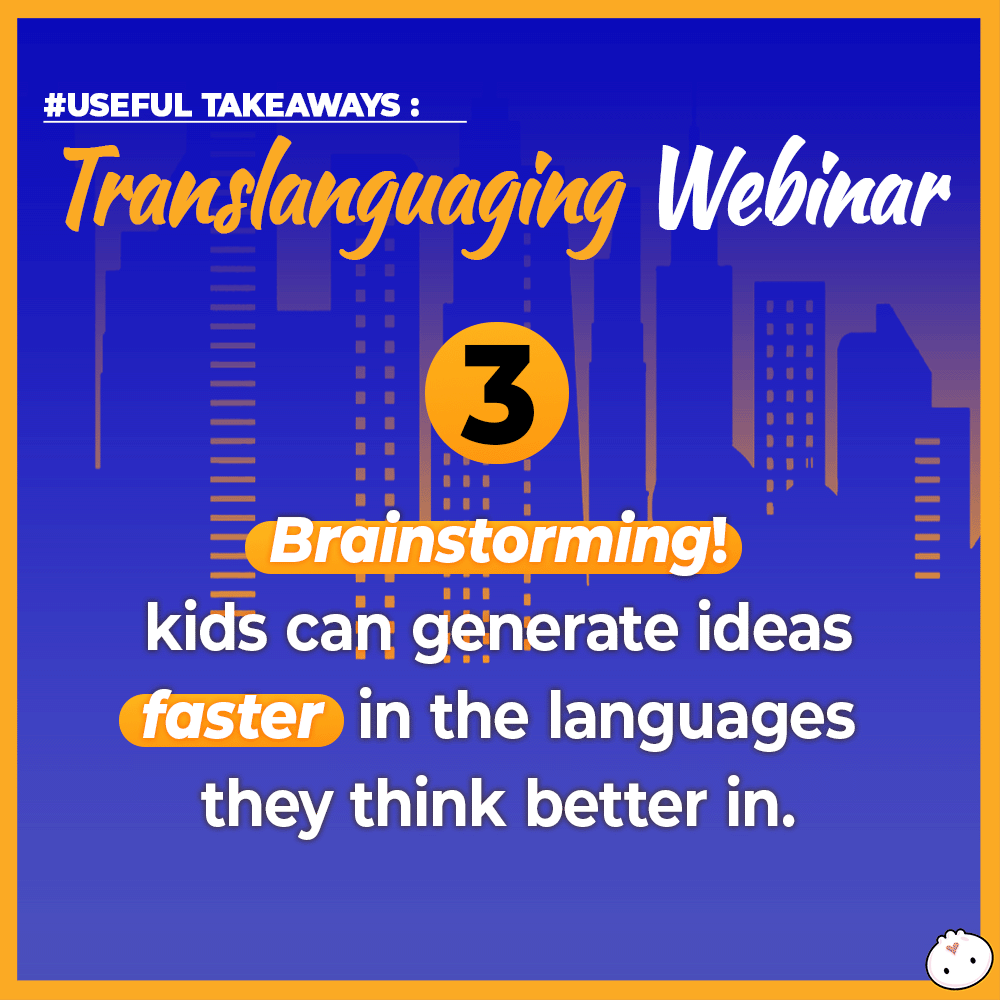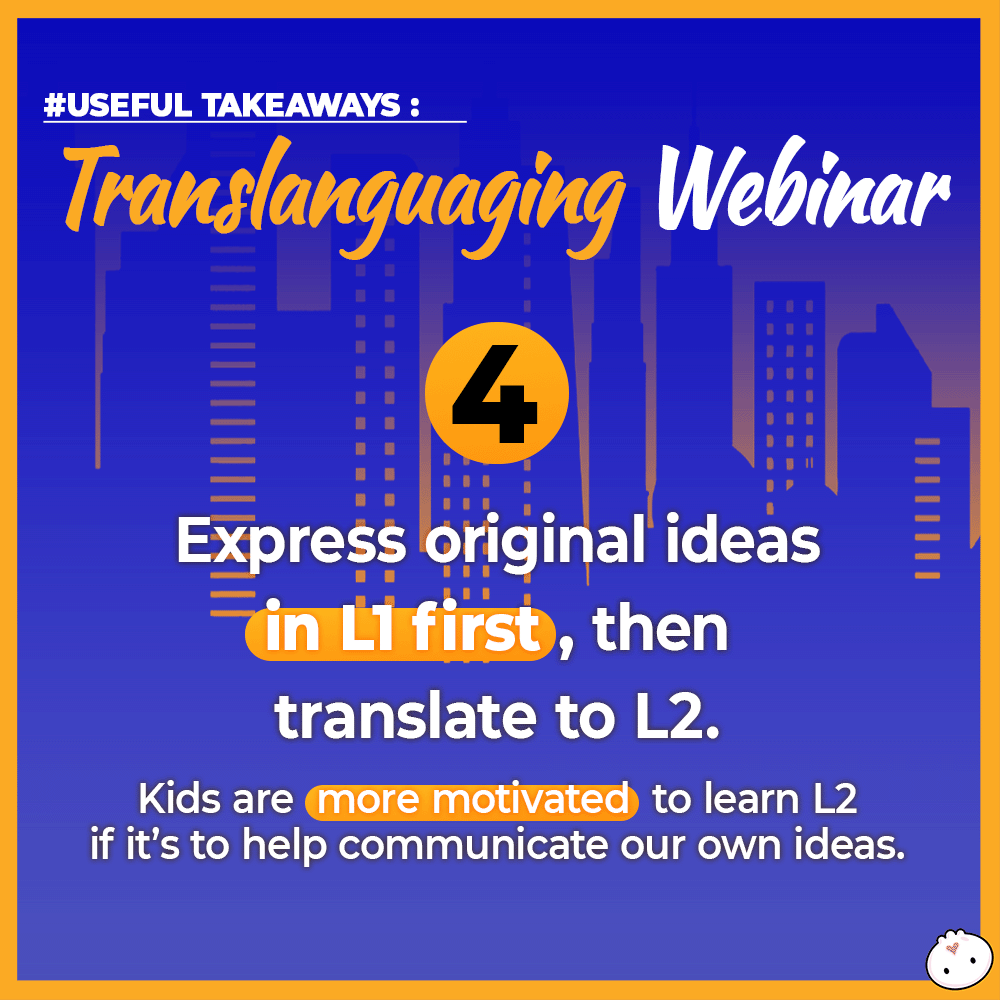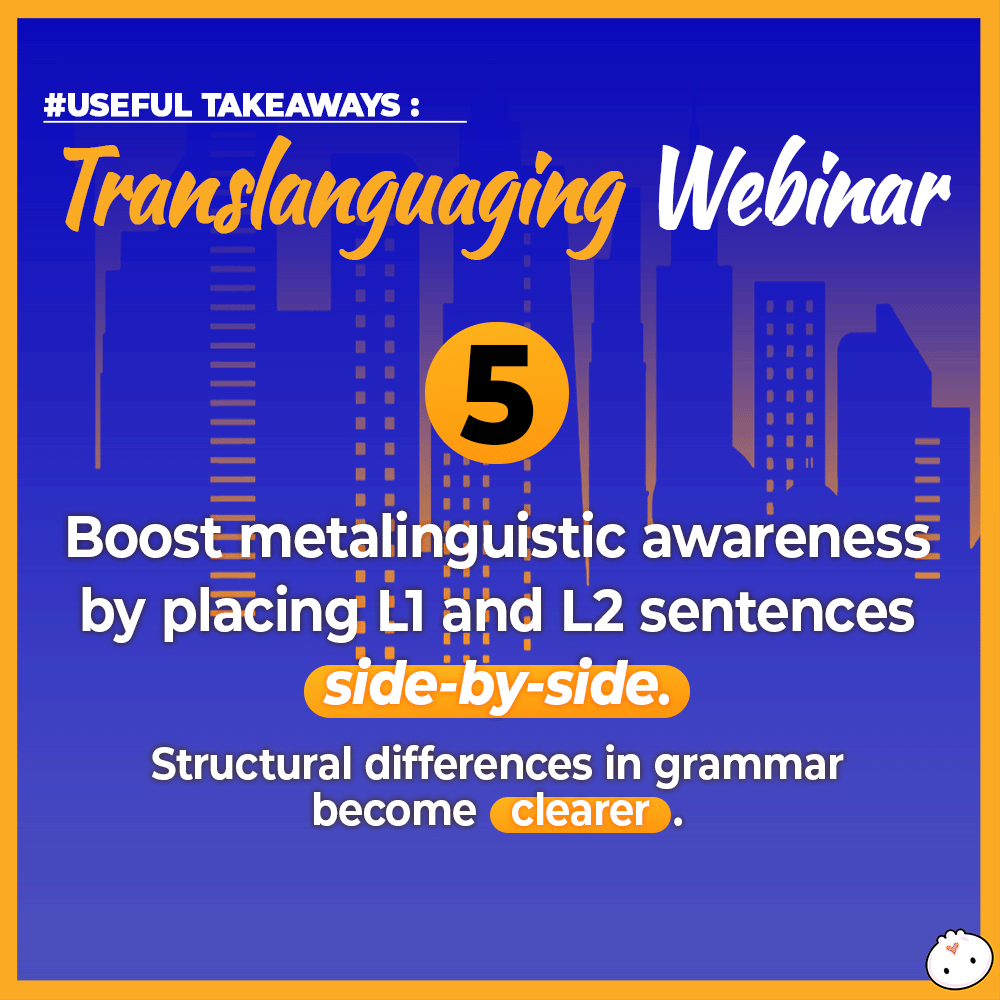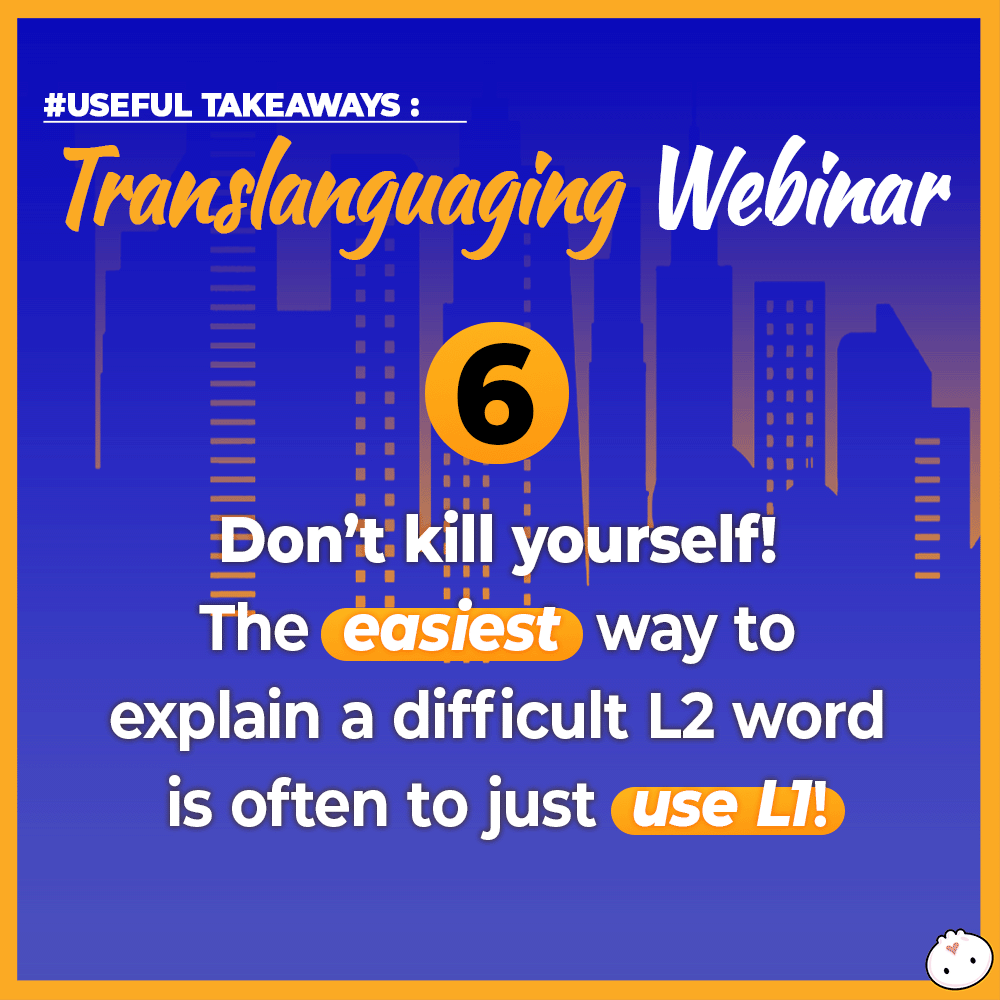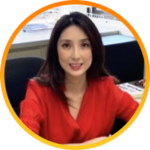 CLAUDIA KIMURA
https://claude331.wordpress.com
Claudia Kimura is an international school teacher born in Hong Kong, raised in Canada, and now residing in Singapore with her husband and 5 boys.  She is passionate about second language acquisition, and literacy development, and holds a Master's Degree in Teaching English as a Second Language.  She speaks four languages and supports her boys in English, Cantonese, and Mandarin.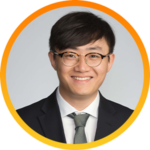 DR. ZHONGFENG TIAN
Assistant Professor of Applied Linguistics/TESOL, University of Texas at San Antonio (USA)
Theoretically grounded in translanguaging, Dr. Tian's research centers on working with classroom teachers to provide bi-/multi-lingual students with an equitable and inclusive learning environment in ESL and dual language immersion contexts. He has published articles in TESOL Quarterly, System, Applied Linguistics Review, and Journal of Multilingual and Multicultural Development, to name a few. He is also the co-editor of two books: "Envisioning TESOL through a Translanguaging Lens: Global Perspectives" (Springer, 2020) and "English-Medium Instruction and Translanguaging" (Multilingual Matters, 2021).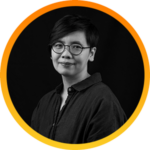 DR. WOO YEN YEN
CEO & Co-creator, Dim Sum Warriors 点心侠
Dr. Woo Yen Yen is the CEO of Yumcha Studios. She obtained her doctorate in education from Columbia University's Teachers College, and was a tenured professor at Long Island University in New York and visiting scholar at Taiwan's National Central University, where her areas of expertise were curriculum design and multimedia production. Dr. Woo also co-created the Dim Sum Warriors comics and wrote the Dim Sum Warriors musical performed across 26 cities in China. As a film director, her feature film "Singapore Dreaming" won major international awards and has been licensed by HBO and Netflix. She speaks English, Mandarin, Hokkien and Cantonese and is bringing up her daughter to be bilingual in Mandarin and English.
EXPERIENCE TRANSLANGUAGING PEDAGOGY IN ACTION!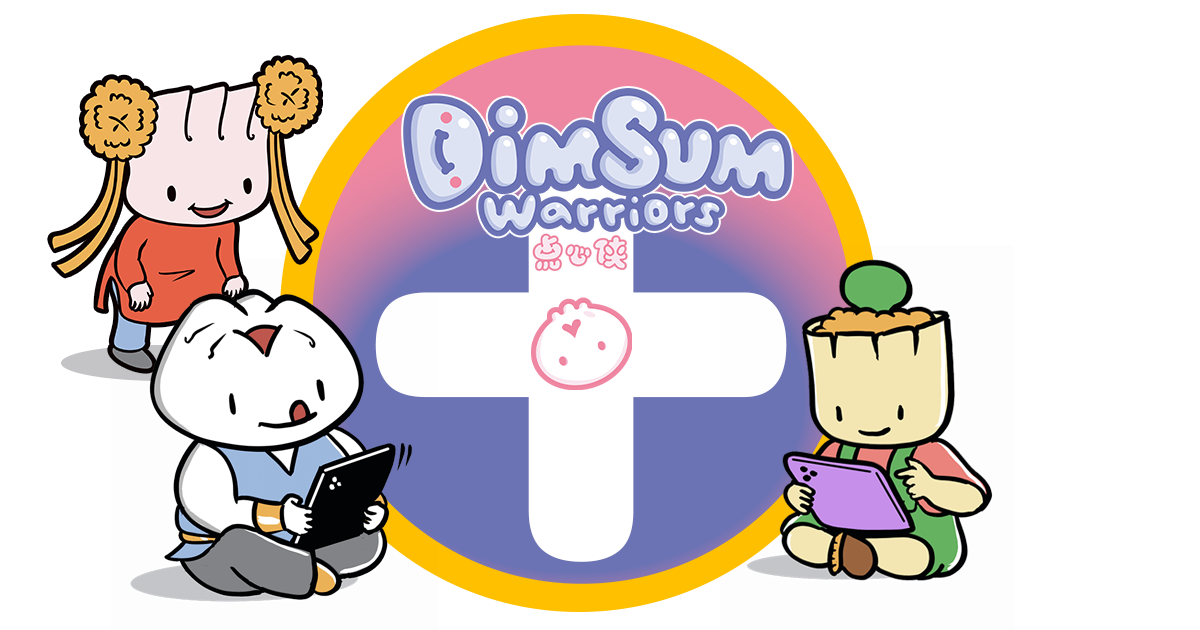 We've baked Translanguaging Pedagogy into the Dim Sum Warriors experience!
And you can try it out for yourself by joining our new Dim Sum Warriors Plus+ program, which gives you access to all our bilingual stories on the App, and our archive of recorded draw-along videos and learning resources. All at a super-affordable introductory price!