Bilingual Fun This Halloween!
Pumpkins, ghosts, monsters and Trick-or-Treating! Halloween is upon us!
Know what a skeleton is called in Chinese? Want to draw a goofy Monster?
This Halloween, try these relaxed, funny, bilingual resources specially designed for kids who rock two languages!
Time for some spooky bilingual fun!
🎉🎨 Join the next FREE Livestream Doodle Date and unleash your inner monster artist!
Draw alongside our bilingual experts and suggest wacky ideas for new creatures.
You can participate from anywhere in the world!
🗓️ DATE: Saturday October 28th
⏰ TIME: 10 – 11 am (Singapore time)
📍 LOCATION: Livestream on Vimeo
( We'll email you the link before the event! )
Relaxed. Funny. Bilingual.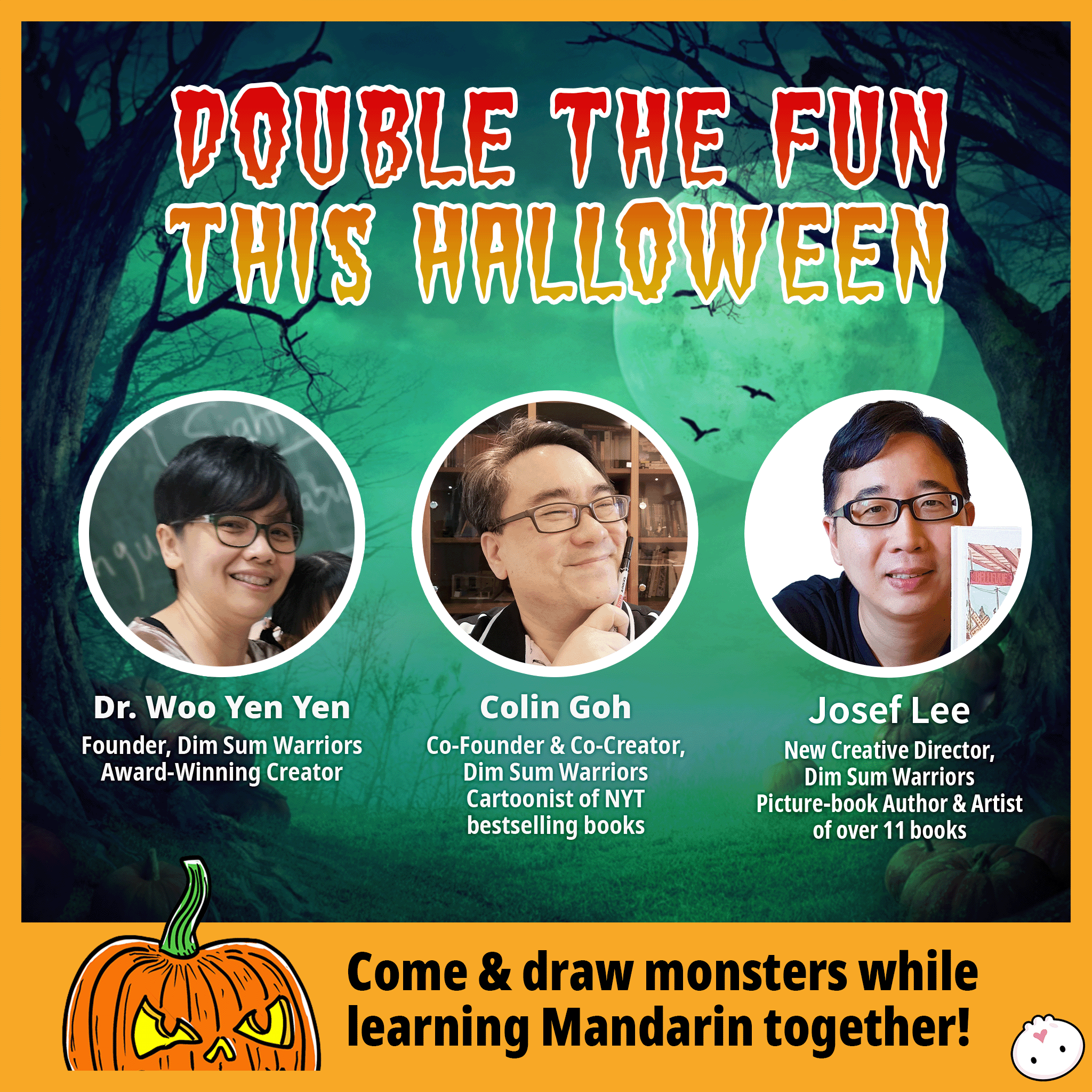 You may also be interested in: